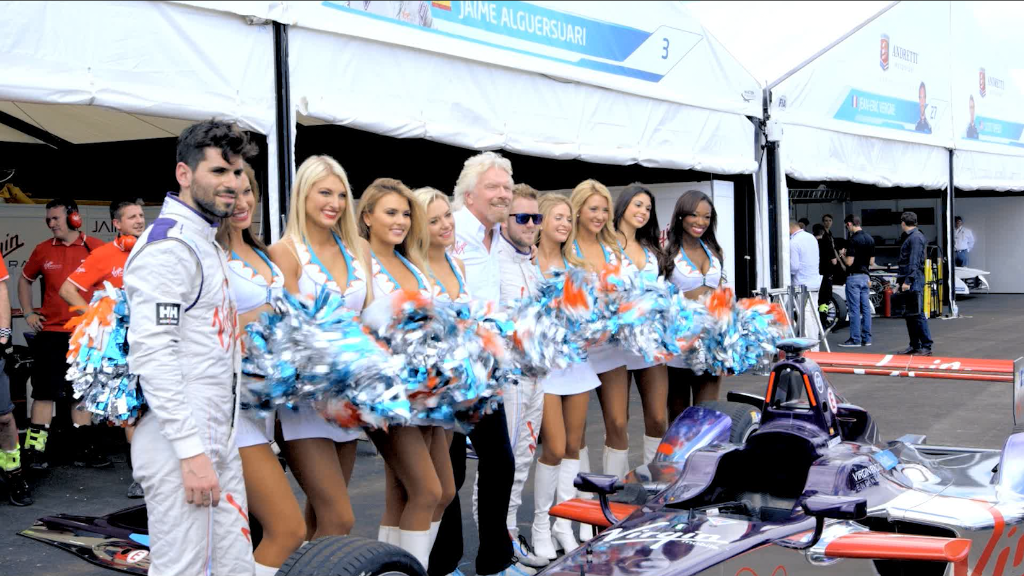 Richard Branson says he's happy to be alive after a harrowing bike crash earlier this week.
The outspoken billionaire behind Virgin Group said his life flashed before his eyes as he was launched off his bike while cycling on the British Virgin Islands.
Branson said he was heading down a hill when his bike hit a speed bump, throwing him into the air.
"I really thought I was going to die," he said in an online blog post. "Fortunately my shoulder and cheek took the brunt of the impact, and I was wearing a helmet that saved my life."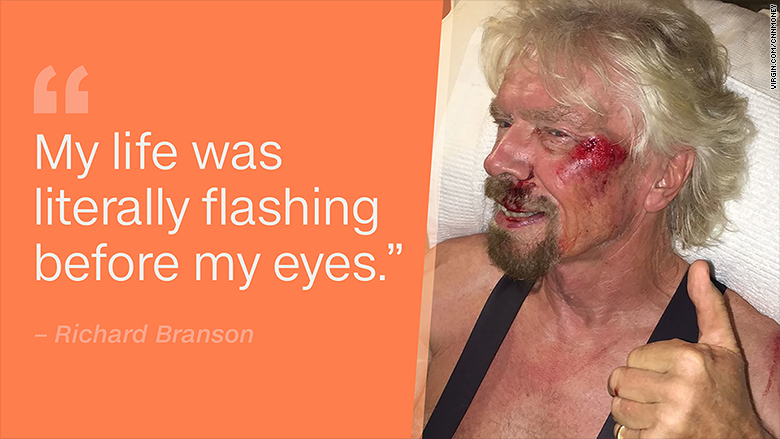 He suffered a cracked cheek and some torn ligaments, he said. The British entrepreneur posted photos of his bruised and bloody face.
Branson has a taste for adventure as well as a flair for business. He crossed the Atlantic ocean in a hot air balloon in 1987. He also set a record for the fastest crossing of the English Channel in an amphibious vehicle in 2004.
The cycling trip was part of his training for a month-long Virgin-branded fundraising event.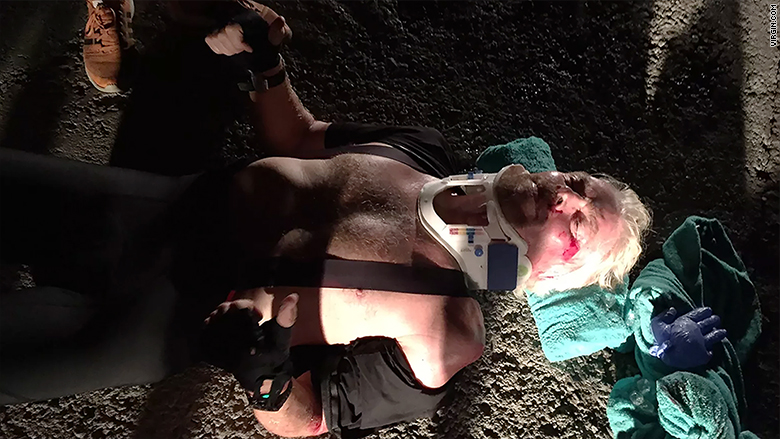 Branson said he's trying to see the bright side of the accident.
"My attitude has always been, if you fall flat on your face, at least you're moving forward. All you have to do is get back up and try again. At least I'm practicing what I preach -- though a little too literally!"
Branson said the crash happened on the fifth anniversary of a fire in August 2011 that destroyed his Necker Island home in the Caribbean.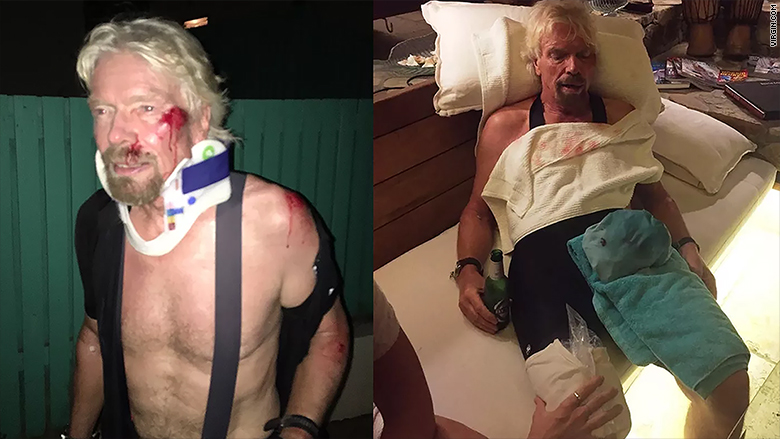 -- CNN's Mahatir Pasha contributed to this report.