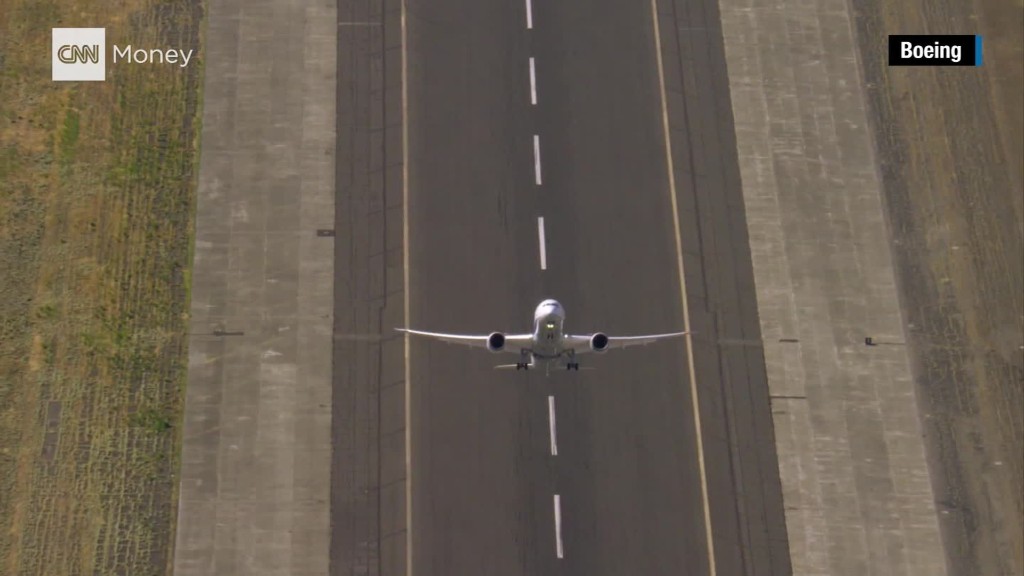 The man known as the "father" of Boeing's iconic 747 has died.
Joe Sutter, who led the engineering team that developed the world's original jumbo jet in the 1960s, died Tuesday at the age of 95, Boeing said.
In a tribute, Boeing Commercial Airplanes CEO Ray Conner called Sutter "one of the giants of aerospace."
"His team, along with thousands of other Boeing employees involved in the project, became known as the Incredibles for producing what was then the world's largest airplane in record time -- 29 months from conception to rollout," Conner said. "It remains a staggering achievement."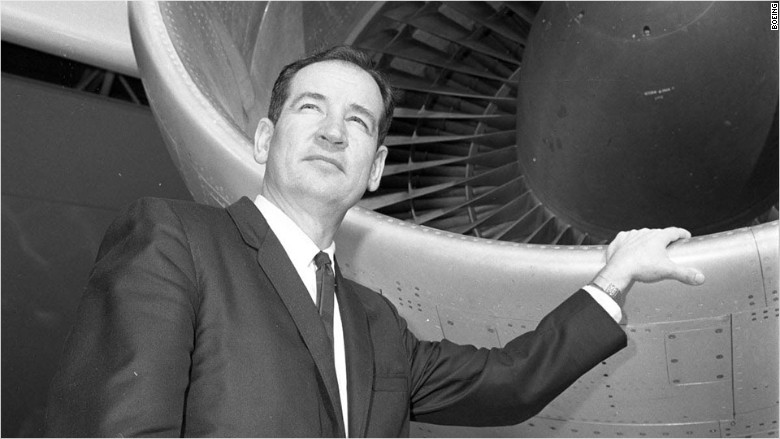 Dubbed the "queen of the skies," the 747 has long been a favorite of the flying public. Conner credited it with "opening up affordable international travel and helping connect the world."
The aircraft made its commercial debut in 1970, and more than 1,500 have now been delivered.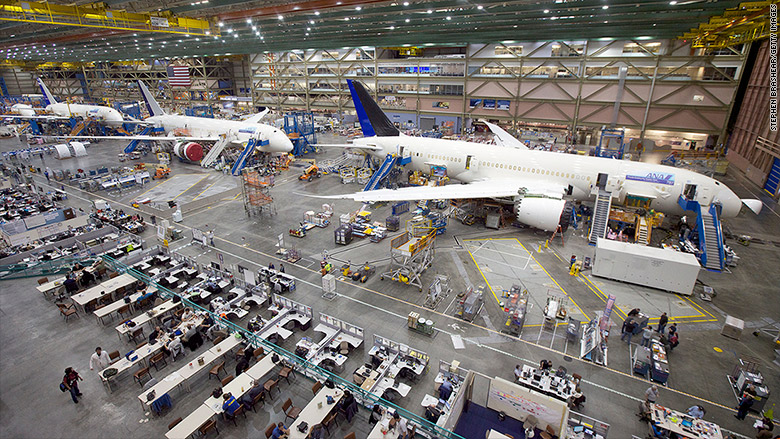 Sutter was involved in other major plane projects at Boeing, including the the Dash 80, the 707 and the 737, according to the company. But it was the 747 "that secured his place in history," it said.
After retiring, he continued to work as a consultant to Boeing.
"By then, his hair was white and he moved a little slower, but he always had a twinkle in his eye, a sharp mind and an unwavering devotion to aerospace innovation," Conner said.
Related: Boeing could end production of its iconic 747 jumbo jet
Sutter's death comes at an uncertain time for the 747's future.
Boeing warned last month it could stop producing the jet if orders don't pick up. The company previously announced it would halve production of the aircraft from 12 per year to just six beginning in September.
-- Thom Patterson and Charles Riley contributed to this report.