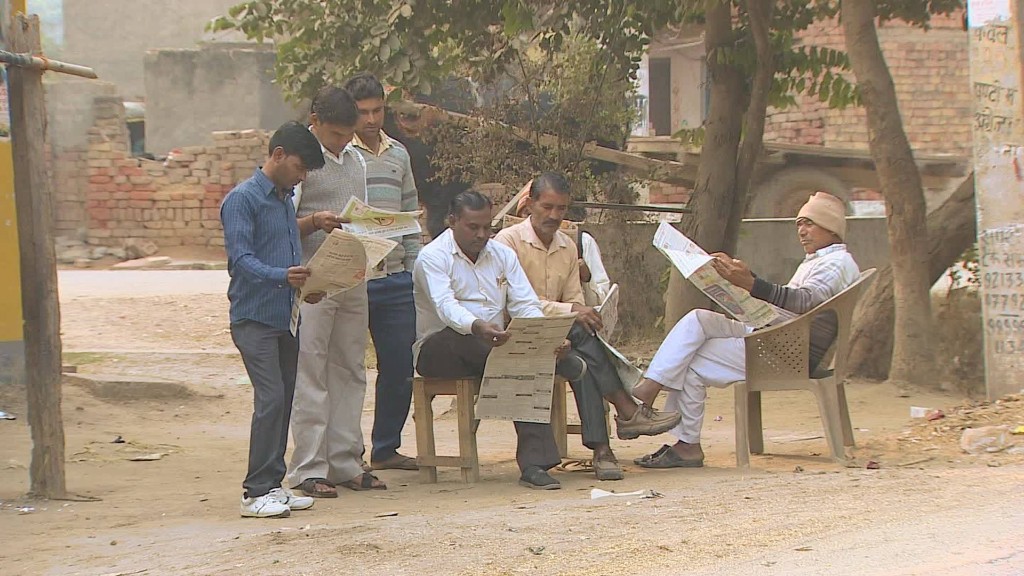 Want to live in India? You can, if you're willing to invest $1.5 million.
The Indian government is launching a new program that rewards foreigners with a 10-year residency permit if they invest $1.5 million in the country over an 18-month period.
Investors are also required to generate a minimum of 20 jobs for Indian residents per financial year.
In return, investors will receive a multiple entry visa and the right to purchase a property. Family members will be able to work and study in India for the duration of the visa, which can be extended by another 10 years.
Roughly 20 countries currently offer immigrant investor schemes. They include the United States, select countries in Europe and a smattering of island nations in the Caribbean.
Related: Chinese flock to America to work for companies they've bought
The required investments range from $500,000 to several million dollars, and some countries offer citizenship rather than a residential permit.
In India, the program could attract foreign entrepreneurs who are eager to do business in the world's fastest growing major economy.
Under the current rules, foreigners are often caught in tangle of bureaucracy that requires them to frequently switch visas, exit the country for prescribed amounts of time and complete reams of paperwork.
Related: India's economic growth is still the envy of the world
Still, the relatively high investment of $1.5 million could deter businesspeople in all but a few select professions.
For comparison, the U.S. EB-5 immigration program hands out green cards to foreigners who invest just $500,000 and create 10 jobs. St. Kitts & Nevis in the Caribbean mandates only a $400,000 investment in real estate, or $250,000 in its sugar industry.
-- Sophia Yan contributed reporting.