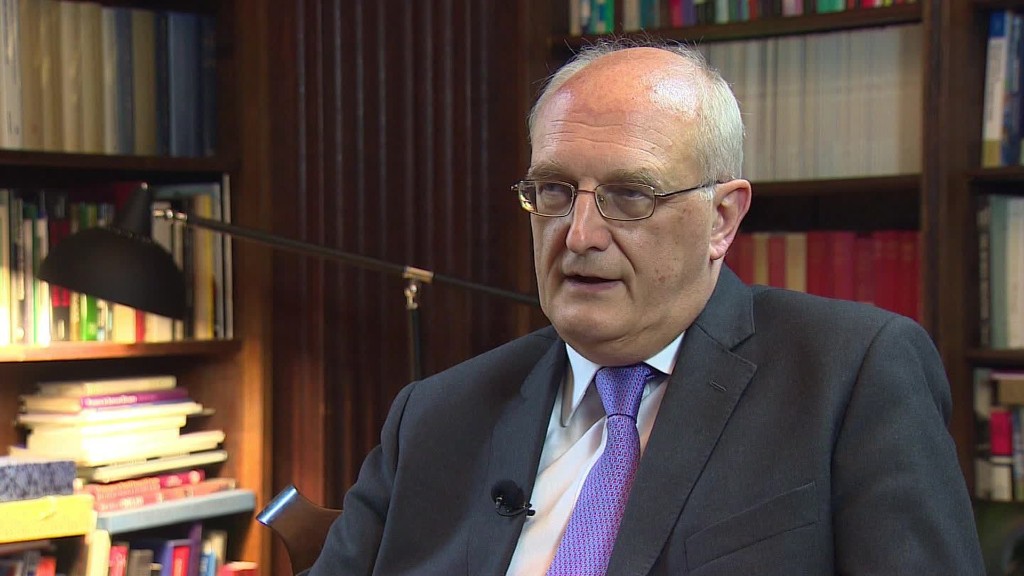 Top universities Oxford and Cambridge are trying to shake off their elitist reputation and accept more students from diverse and disadvantaged backgrounds.
About 59% of British students arriving at Oxford this year come from state-funded schools, the highest proportion in 40 years. The rest come from private, or independent, schools. [State schools in the U.K. are funded by taxpayer money, and would be called public schools in the U.S.]
"We are making progress more or less every year," Oxford's director of undergraduate admissions Dr. Samina Khan told CNNMoney, adding that the intake of state school students is up about 4 percentage points on last year.
Oxford's campaign to encourage applicants from disadvantaged areas may be working, but there's a long way to go before the student body reflects the high school population.
Just 7% of British schoolchildren are educated at independent (aka private) schools. Yet they still score about 40% of the places on Oxford and Cambridge undergrad programs. These children are generally from wealthy families -- fees run to tens of thousands of pounds per year -- and are primed for a so-called "Oxbridge" education.
But Khan said the data shows things are moving in the right direction.
"It shows we are making a difference in recruiting a diverse intake [of students]," she told CNNMoney. "But there is more work to be done."
Oxford requires that all incoming undergrad students meet certain academic standards. But the university also uses "contextual data" like zip codes to ensure applicants from disadvantaged backgrounds are not overlooked.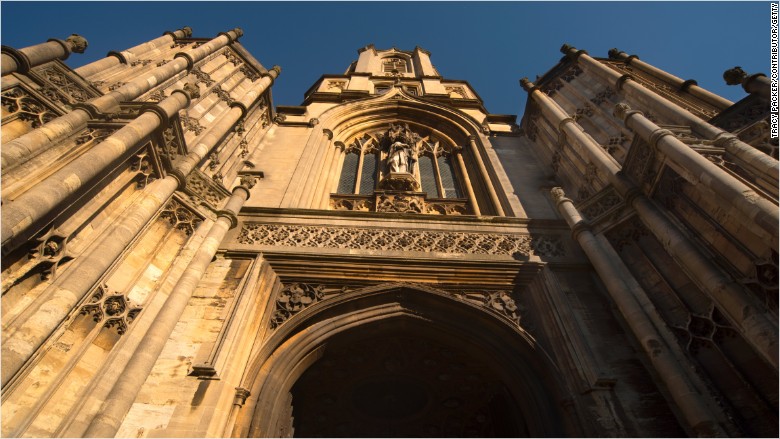 Oxford's great rival, the University of Cambridge, expects that 62% of its incoming students this year will come from state schools, up from 54% a decade ago.
The university significantly increased its acceptance of state school students in 2012, and the numbers have stayed above 60% since then.
Related: What I wish I knew about money on graduation day
Oxford, Cambridge, University College London and Imperial College London rank among the world's top colleges.
Since 2012, when government funding rules changed, they have all charged £9,000 per year for tuition.
Related: Grads with rich parents likely to earn more than classmates
Despite the universities' efforts, there are still many obstacles to social mobility in the U.K.
A recent study of 260,000 British graduates shows that getting the same degree from the same university doesn't guarantee people will earn similar amounts later in life.
Those from richer family backgrounds tend to earn significantly more than their fellow graduates from poorer backgrounds, according to the Institute for Fiscal Studies.