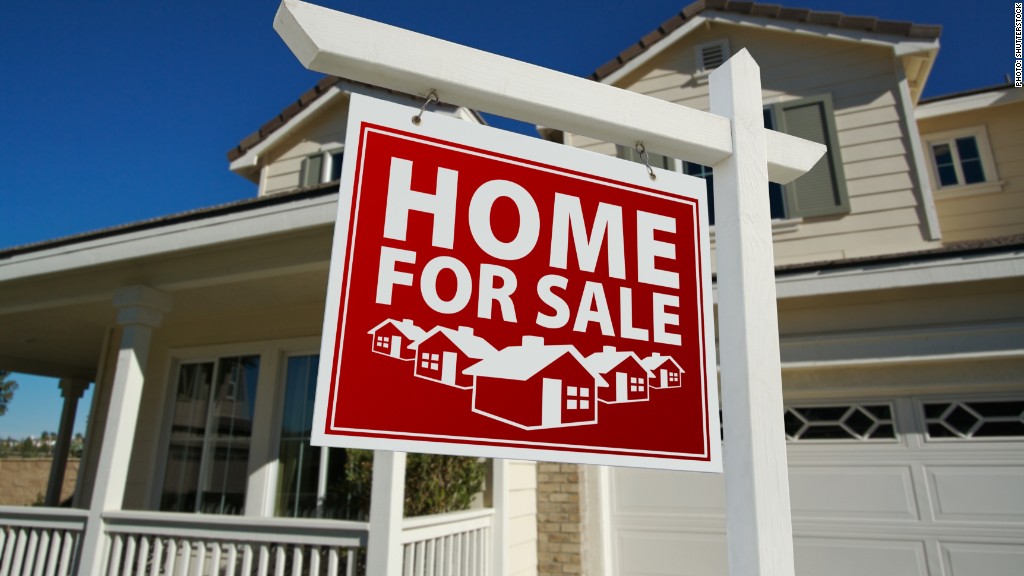 If you're looking for a job and don't mind the cold, Sioux Falls, South Dakota, could be your next home.
Sioux Falls has the nation's lowest unemployment rate of any city: 1.9%. By comparison, the national unemployment rate is 4.8%. And you might not guess it, but Sioux Falls is actually a big hub for some Wall Street banks like Citibank (C) and Wells Fargo (WFC).
In fact, South Dakota has more bank assets -- $3 trillion -- housed in the state than anywhere else, even more than New York, California and Texas combined, according to the Federal Deposit Insurance Corporation.
Banks are not the only employers, though. Sioux Falls is home to a growing health care sector too. Health care employment has nearly doubled since 2000, Labor Department data shows.
The city is also going through a construction boom. The number of new buildings built has set a new city record in each of the last three years. With a robust downtown, featuring charming restaurants and even a trolley, Sioux Falls attracts shoppers from around the region.
"We've been called America's next boom town," says Sioux Falls mayor Mike Huether, a South Dakota native.
Huether says there are 3,000 job openings in Sioux Falls. The problem is just filling them in a town with a population of 171,000, with about 150,000 workers, almost all of whom have a job.
Related: U.S. adds 151,00 jobs in August
No wonder, wages are going up. Steve Hildebrand runs Josiah's coffeehouse in downtown Sioux Falls. Business has picked up lately, causing him to increase his employee headcount to 18 this year from 14. He still wants to hire a few more baristas and it's not easy to find them.
Hildebrand raised his employees' wages to $13 an hour this year from $11 last year. He was happy to do it but admits the wage hike partially reflects the challenge of finding available workers.
"It's a good time for employees. It's a hard time for employers," says Hildebrand.
Hildebrand, 54, returned to Sioux Falls in 2009 after serving as President Obama's deputy national campaign manager. He chose Sioux Falls over Washington because of family and quality of life, he says.
Related: Most Americans don't believe unemployment is below 5%
But even Hildebrand, who praises the local economy, says Sioux Falls faces challenges. Childhood poverty has increased over the past 10 years.
Half of the elementary school students in Sioux Falls qualify for free, or reduced-price meals. In 2006, about 38% of elementary kids qualified for subsidized meals, according to the Sioux Falls School District.
"While the economy is great, there's still 50% of the population that is struggling to make a go of it," Hildebrand argues.
Another issue is payday loans -- short-term loans that tend to have very high interest rates. In South Dakota, there's no limit to the interest that payday loan firms can charge borrowers, many of whom tend to be poor or lower class.
In South Dakota, the average payday loan has an interest rate of about 574%. It's only higher in Ohio and Idaho, according to the nonprofit Pew Charitable Trusts.
Thirty six states offer payday loans and many offer interest rates that are half of those in South Dakota. There is a ballot initiative vote on election day, November 8, on payday loans that would set an interest rate cap of 36%.
Related: Domestic spending is near 53-year low
The limitless interest rate plays a key role in Sioux Fall's history. The city's economy changed in 1981 when the state changed its usury laws, which determine how much interest a bank can charge on a loan. South Dakota has no limit, making it attractive for the credit card businesses of big banks.
Citibank moved its charter to Sioux Falls soon after the law change. Wells Fargo followed too. They created a ton of jobs. The banking boom in the city in turn sparked other industries to also come, locals say.
"This is a community that is humming," says Huether, the mayor.