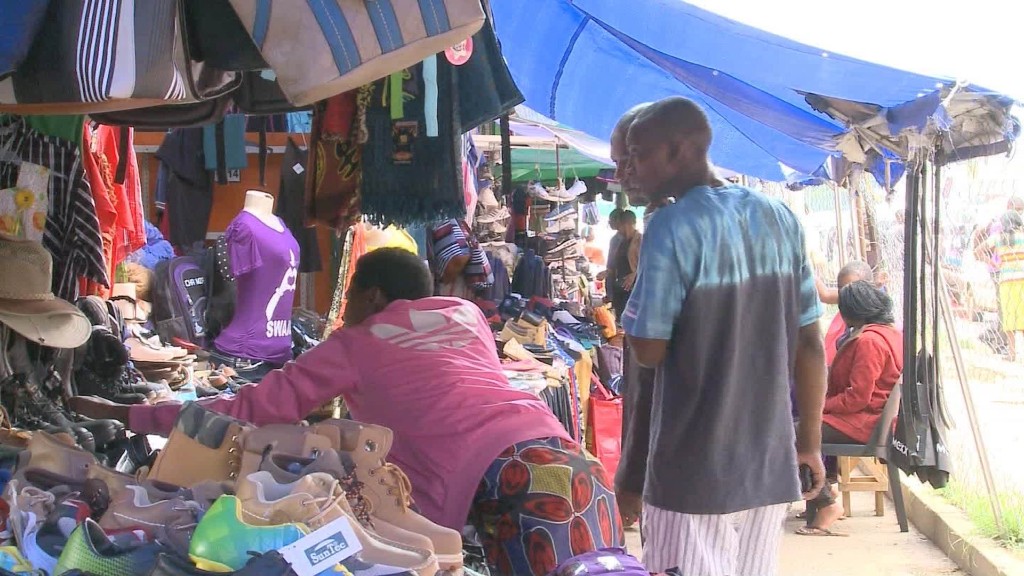 Zimbabwe is about to start using its own version of the U.S. dollar.
The country's central bank said Thursday it will start circulating "bond notes" by the end of October. It said it expects $75 million worth of these notes to be in use by the end of the year.
The southern African country has been using a mix of different foreign currencies -- and most importantly U.S. dollars -- since its own currency collapsed in 2009 during a period of hyperinflation.
To ease its cash shortage problem and stop cash from flowing out of the country, the bank announced it would start printing "bond notes" in denominations of $2, $5, $10 and $20.
The country already has "bond" coins that represent U.S. dollar values. For each coin in circulation, there's an equivalent U.S. dollar held in the country's reserves.
"The bond notes will be at par with the U.S. dollar and will be used and treated in the same manner as bond coins," said John Mangudya, the governor of the Reserve Bank of Zimbabwe.
Related: This country has nine currencies
The collapse of Zimbabwe's economy has meant people have to buy almost everything from bottled water to toothpicks from abroad, and that means cash is constantly pouring out of the country.
The notes are not even in circulation yet, but they are already proving very unpopular.
Zimbabweans have been demonstrating against their introduction, fearing they might mean a return to the local currency.
The central bank has rejected that idea, saying the current economic conditions mean the country is not yet ready to go back to its own currency. Mangudya also said the notes won't be forced on people who do not like them.