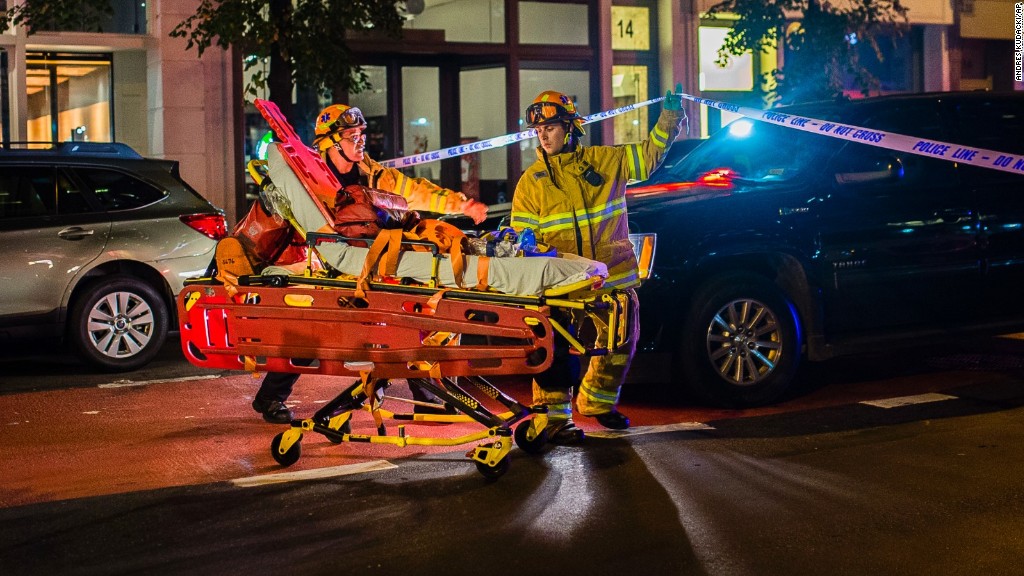 Wall Street workers could be in for a very rough commute.
Commuters were facing delays on crucial transportation routes into New York City early Monday after a backpack containing up to five devices was found in Elizabeth, New Jersey.
The backpack was found about 500 feet from a train bridge, and rail line service was disrupted overnight due to police activity.
After being suspended through the night, NJ Transit said that its Northeast Corridor and North Jersey Coastline rail service resumed at 5:30 a.m. ET, but it warned customers to expect delays.
NJ Transit said that PATH, ferry services, NJT and private carrier buses are cross-honoring rail tickets and passes.
Amtrak, which ferries train passengers up and down the Eastern seaboard, also suspended service overnight. It brought trains into stations and allowed customers to disembark and seek alternative transportation.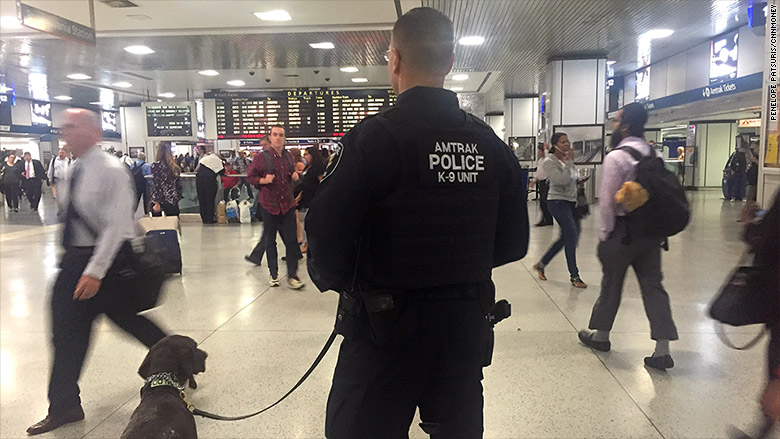 Related: Mayor: New Jersey backpack contains five devices
The train operator said its Acela Express and Northeast Regional services would operate on a modified schedule Monday. It said passengers should be prepared for additional cancellations and delays throughout the day.
Elizabeth Station is located just south of Newark Liberty International Airport, and the NJ Transit and Amtrak trains that run through it carry many tens of thousands of travelers and commuters bound for Manhattan each day.
With commuters on high alert, people have been reporting suspicious packages to police. Though the handful of items were not found to be dangerous, the investigations have further delayed travelers.
New York Governor Andrew Cuomo said Sunday that 1,000 additional New York State Police officers and National Guard troops will be deployed to patrol bus terminals, airports and subway stations.
The NYPD is also asking officers who worked the overnight shift to continue into the morning, and adding patrols to the city's transit system and across Manhattan, a law enforcement official told CNN.
The discovery of the devices in Elizabeth came after an explosion shook New York's Chelsea neighborhood on Saturday, injuring 29 people.
The subway stations nearest the blast -- the 23rd Street and 28th Street stops -- were both open and working on Monday morning, according to New York's Metropolitan Transportation Authority.
On Monday, New York police said they were looking for 28-year-old Ahmad Khan Rahami in connection with the Chelsea bombing.
Wall Street traders seem relatively unfazed over the explosion, with futures trading indicating a positive start to the day for U.S. markets.
-- Madison Park and Joe Sutton contributed reporting.