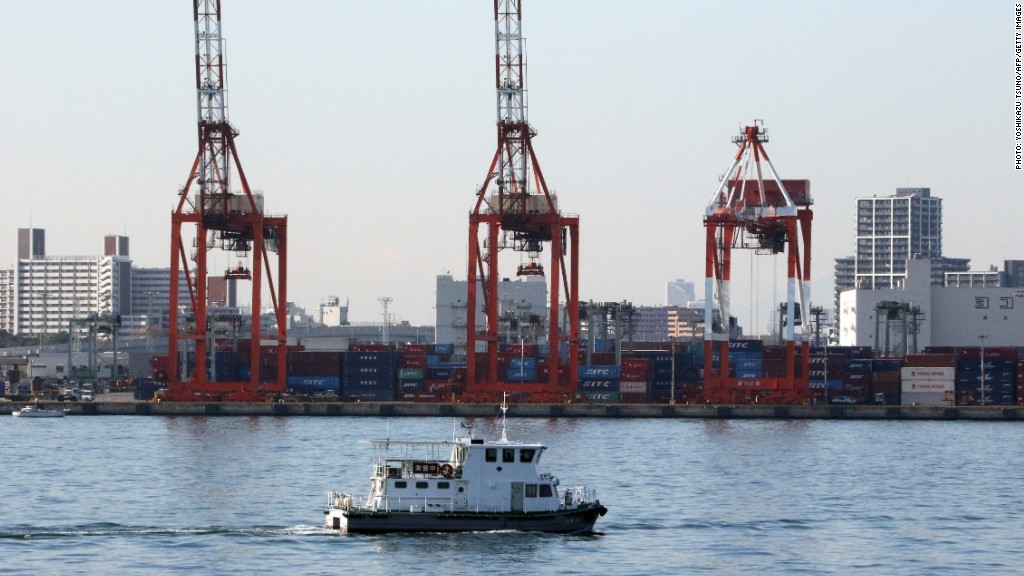 It's Thursday. Time to trade.
Here are the five things you need to know before the opening bell rings in New York:
1. Stock market action: The Federal Reserve decided to keep interest rates steady, which propelled U.S. markets higher on Wednesday. Now U.S. stock futures are pushing up again.
Investors are happy that interest rates are staying near their lowest levels ever. The policy is meant to get money coursing through the veins of the economy and support inflation and employment.
European markets are all rising in early trading on the back of the Fed announcement, with many up by 1% or more. Germany's Dax is up nearly 2%. Asian markets also made solid gains over the course of the day.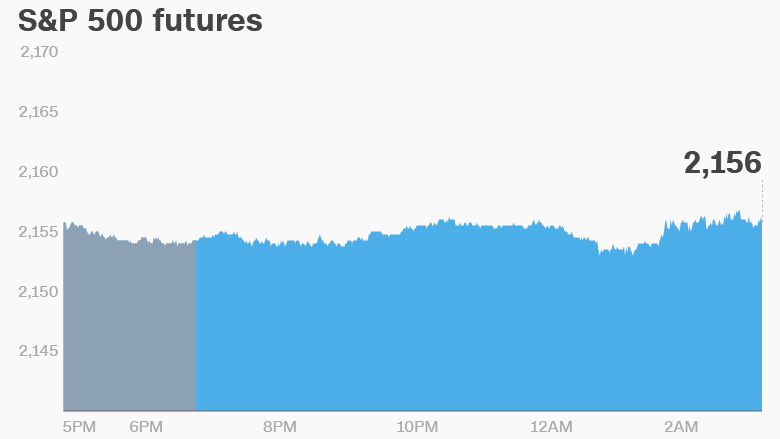 2. Stocks to watch -- Yahoo, T-Mobile: Tech publication Recode is reporting that Yahoo (YHOO) will confirm a massive data breach this week, based on interviews with anonymous sources. The report said the hack "exposed several hundred million user accounts" and could complicate Verizon's (VZ) planned $4.8 billion takeover of Yahoo.
Yahoo was not immediately available to comment.
It's also worth keeping an eye on T-Mobile (TMUS) after the company had problems overnight with its network.
T-Mobile said in an early morning tweet around 6 a.m. ET that the problems had been fixed.
3. What recall?: Samsung (SSNLF) shares continued their recovery on Thursday, rising 1.6%. They're now less than 5% away from an August all-time high.
Shares in Samsung slumped after the company alerted consumers to a problem with the Galaxy Note 7 devices on September 2. The lithium-ion batteries in some phones are faulty and could overheat or even catch fire.
Samsung sold 2.5 million of the phones globally before halting. It believes the issue only impacts 0.1% of Note 7s, but is recalling all devices globally.
4. Market movers - Red Hat, Hanjin: Shares in software firm Red Hat (RHT) are surging by about 6% in extended trading after the company reported better-than-expected earnings.
And shares in South Korean company Hanjin Shipping soared by 30% after Korean Air said it would provide the global cargo carrier with emergency financing worth 60 billion won ($54 million).
Hanjin Shipping, which is one of the world's biggest cargo carriers, filed for receivership in late August after its creditors cut off support.
5. Earnings and economics: Autozone (AZO) and Rite Aid (RAD) will post quarterly earnings ahead of the open.
The U.S. National Association of Realtors will post its latest monthly report on the U.S. housing market at 10 a.m. ET. This report will outline how sales are performing for existing homes.