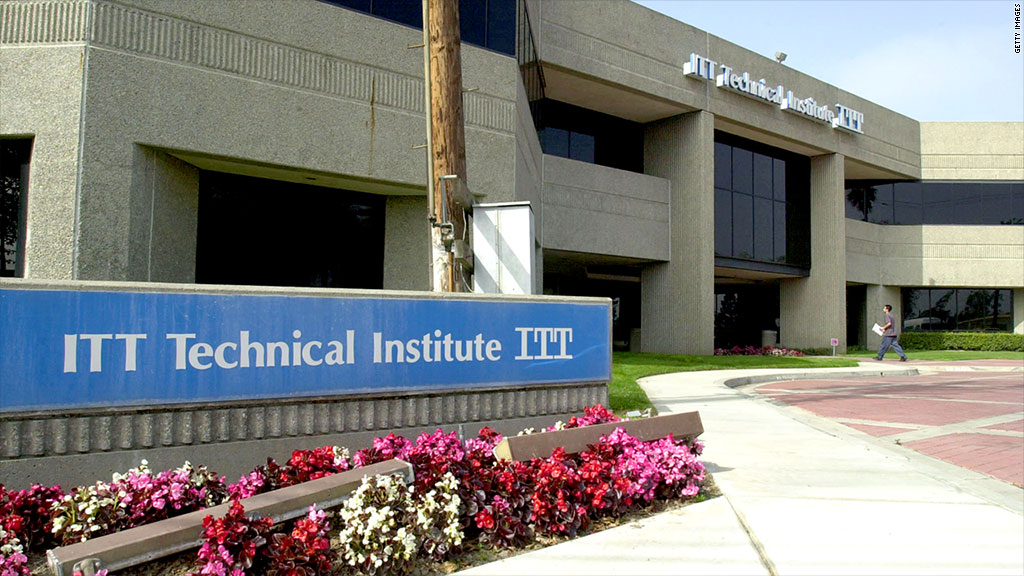 For-profit college students are more likely than their peers to default on their loans.
They make up 35% of all federal student loan defaults, even though they account for 27% of borrowers, according to government data released Wednesday.
"It's the people that go to school and leave without a degree that struggle the most to pay off their debt," said Kevin Fudge, the Director of Consumer Advocacy at American Student Assistance.
About 40% of students at for-profit colleges don't graduate, according to data from the White House College Scorecard. And the students who do get their degree earn less than $30,000 a year, on average.
The overall default rate for student loan borrowers within three years of leaving school has dipped slightly from 11.8% last year to 11.3%.
There can be serious consequences for defaulting on a federal student loan, which happens after nine months of missed payments. It will tank your credit score, which limits your ability to buy a car, a house or get a credit card. A collection agency can also ask to garnish your wages and withhold money from your federal and state tax returns.
Related: 6 things to know about for-profit colleges
The default rate is well off its peak of nearly 15% in 2013. While the economy has rebounded, the Obama administration has also implemented a number of repayment plans to help borrowers pay down their federal loans.
"No one should go into default given all the options and resources out there right now," Fudge said.
Borrowers who are struggling financially might be eligible to defer their loan payments. And new income-based repayment programs allow borrowers to lower their monthly payments to 20% or less of their take-home pay.
But not every borrower knows about all their options, and many don't fully understand the implications of taking out a student loan when they first enroll in college.
It's not always easy to know how much tuition, fees, room and board, and other living expenses will add up to until the bill comes.
"It's almost like colleges operate in their own language," Fudge said.
Most colleges publish a "sticker price," but what a student actually has to pay could be very different if they receive scholarships or grants.
The net cost has a lot to do with how much a college expects a student's family to contribute, based on income and other financial information. To find out what your net cost might be before enrolling, you can used the information on the White House College Scorecard.