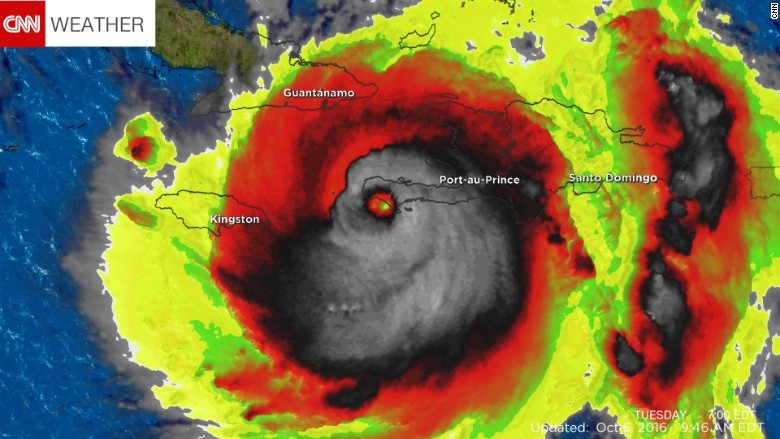 With Hurricane Matthew taking aim at Florida, workers at the Kennedy Space Center prepared for the storm Wednesday by shuttering the facility.
There were no rockets on launch pads at the Cape Canaveral complex, even before the storm started moving towards Florida, said NASA spokesman George Diller. And the launch pads themselves were designed to take winds at greater than 100 knots, or 115 miles per hour, so they should be able to withstand the storm.
Most of the Space Center's preparations involved stowing away any equipment or other items that could become airborne in the high winds, and lowering antennas.
Diller said the space center should be ready for Matthew's high-powered winds by the end of the day Wednesday. The storm is expected to make landfall in Florida on Friday morning, according to CNN meteorologist Dave Hennen.
The deadly hurricane took 10 lives and left a trail of mass destruction as it moved through Haiti, the Dominican Republic and St. Vincent and the Grenadines. By Wednesday afternoon, Matthew was headed toward the Bahamas.
Related: Hurricane Matthew: Evacuations begin as deadly storm nears
The space center and visitor complex are expected to reopen Saturday at 9 am ET.
The next launch at Kennedy Space Center is slated for November 4. That mission will take a new weather satellite into orbit, and officials do not expect the hurricane to delay that schedule.