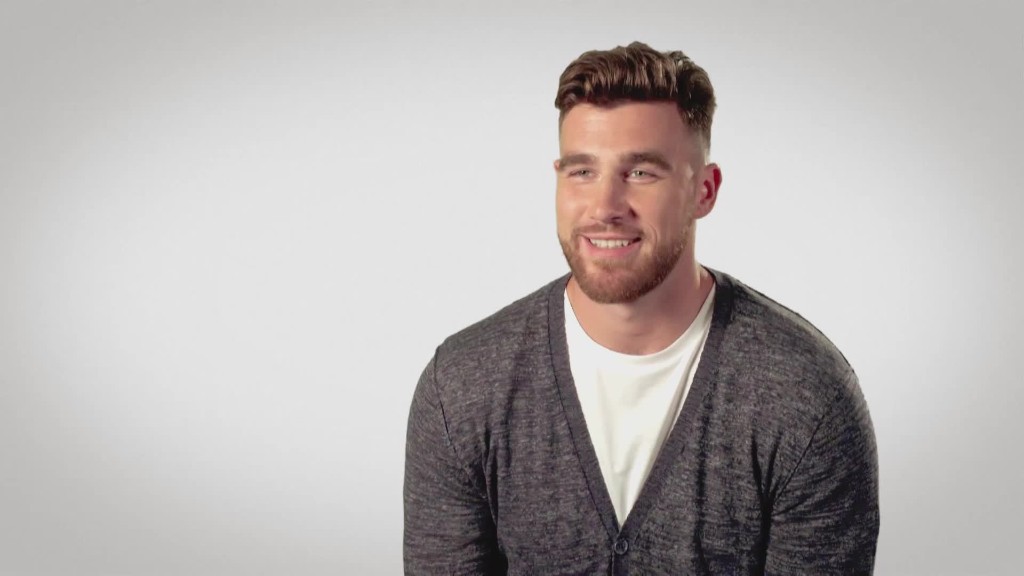 Have you noticed NFL players popping up on TV -- even when there isn't a game on?
You're not imagining things -- more and more pro-football players are turning up on reality TV.
The latest athlete-turned-reality-star is Travis Kelce. His new show, "Catching Kelce," debuts Wednesday on E!
"Doing reality TV allows athletes to extend their brands and show who they are when they're not playing football," said Dr. Liz Delia of the Isenberg School of Management at the University of Massachusetts. "They already may be making good money, but there's always a chance their careers could end [abruptly]."
That's especially true in the NFL where the money isn't guaranteed.
Delia noted that building a personal brand also helps players cultivate their social media following, which can open the door for more endorsements.
Related: ABC won't shake up format to introduce minority 'Bachelor'
Kelce's show features the Kansas City Chiefs tight end trying to find love from one of 50 women -- one from each state.
"Being a football player, unlike most professional [athletes], we are behind a helmet," Kelce said. "There are many fans who love various players, but if they saw them on the street they wouldn't even know who they were."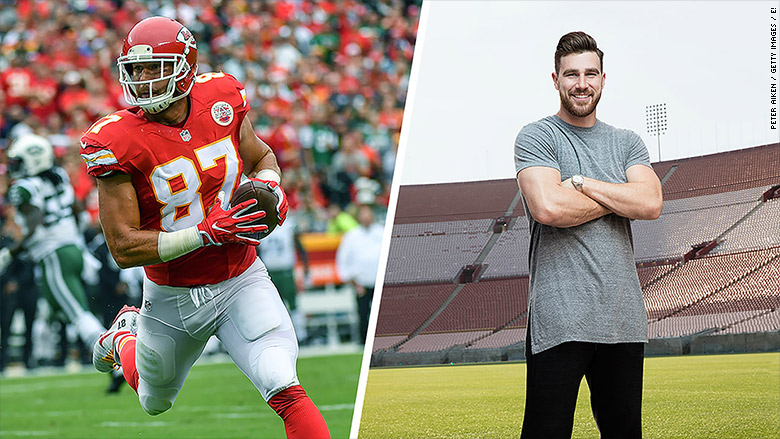 Kelce, who recently signed a five-year contract worth $46.8 million, said he joined the show because he thought it'd be a "fun experience."
"I think it will be great for [viewers] to just get to know me," he said. It's unclear whether he's found love.
Related: Los Angeles Rams score a reality show with E!
Players like Jerry Rice, John Elway and Bo Jackson have all turned to reality TV, appearing on shows like "Dancing with the Stars" and "Pros Vs. Joes." Still others land their own shows like Kelce.
-- Before he was a standout on the New York Jets, Eric Decker starred in a show with his wife called "Eric & Jessie: Game On."
-- Former NFL wide receiver Keyshawn Johnson took a shot at interior design with his A&E show, "Tackling Design."
-- Terrell Owens, who has yet to officially retire from the NFL, starred in VH-1's "The T.O. Show." Like its star, the show was very dramatic.
-- Like Kelce, Chad Ochocinco wanted to find love. The former wide receiver's show, "The Ultimate Catch," had him pick a partner out of 85 women.
-- Primetime himself, Deion Sanders, has had two of his own reality shows. The first was with his then-wife Pilar Sanders. The second, "Deions' Family Playbook," aired on the Oprah Winfrey Network and gave fans a look at his life after retirement and the charter school he founded, Prime Prep Academy. (The school has since closed.)
-- The Los Angeles Rams moved to a new city and landed two shows to document a new era for an old franchise: "Hard Knocks" and "Hollywood & Football."