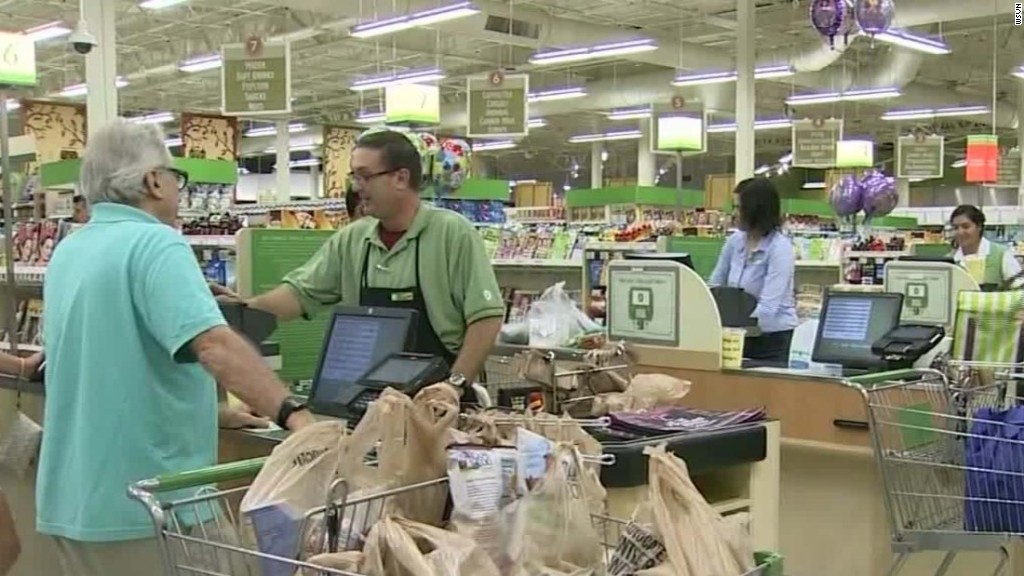 Hurricane Matthew is expected to be severe. Evacuations have been ordered in coastal Florida, Georgia and South Carolina, and Florida Gov. Rick Scott told residents: "This storm will kill you."
In light of the extreme weather, several college football programs have postponed their games. Others say they're monitoring the situation.
Games that are postponed:
-Florida vs. LSU: Saturday's game was postponed because of Matthew. A new date for the game has not yet been set.
"We had a very productive phone call today with a great spirit of cooperation between the universities," said SEC Commissioner Greg Sankey. "We have to be sensitive to the possible imminent disruption to the state of Florida and in particular the Gainesville and surrounding area."
Earlier Thursday, Louisiana Sen. David Vitter urged Florida Gov. Rick Scott to move the game or reschedule it.
"Holding the UF-LSU football game in Gainesville this weekend jeopardizes the safety and well-being of the players, attending fans, coaching staffs, stadium employees, police, and emergency responders," Vitter said.
-Georgia vs. South Carolina: The game, in Columbia, S.C., was rescheduled for 2:30 p.m. ET Sunday. Gov. Nikki Haley had threatened to withhold law enforcement to work the game for its scheduled Saturday kickoff. She also said that fans were holding hotel rooms in Columbia that are needed by evacuees.
-Old Dominion vs. UMass: This game was originally scheduled for Saturday but was moved up to Friday because of Hurricane Matthew. It will still be played in Norfolk, Virginia.
-FAU vs. Charlotte: The game has been postponed, tentatively, for Sunday at FAU Stadium in Boca Raton, Florida. Both schools will monitor the situation and reassess as the storm hits the coast.
-UCF vs. Tulane: This game has been postponed until Saturday, Nov. 5, and will be played in Orlando. It was originally scheduled for Friday. The team urged people to be careful via Twitter.
-Albany State vs. Charleston Southern
-Bethune-Cookman vs. South Carolina State
-UNA vs. Florida Tech
These games are still on:
-Notre Dame vs. N.C. State: The game is still set to be played on Saturday in Raleigh, N.C. If it's canceled due to the weather, Notre Dame Coach Brian Kelly said the team could conceivably still play until as late as Sunday morning.
-Miami vs. Florida State (Saturday, Miami, Florida)
-Virginia Tech vs. UNC (Saturday, Chapel Hill, N.C.)
Pro football and other affected sports:
NFL: Sunday's game between the Tennessee Titans and the Miami Dolphins is still scheduled to take place in Miami. However, Titans head coach Mike Mularkey said it might get moved to Nashville depending on the severity of the storm.
Hockey: Thursday's preseason game between the Florida Panthers and the Tampa Bay Lightning was canceled and won't be rescheduled.
Golf: The PGA Tour canceled its season-ending Web.com Tour Championship, which was supposed to take place near Jacksonville. Florida.
CNN's Dave Alsup contributed to this report.