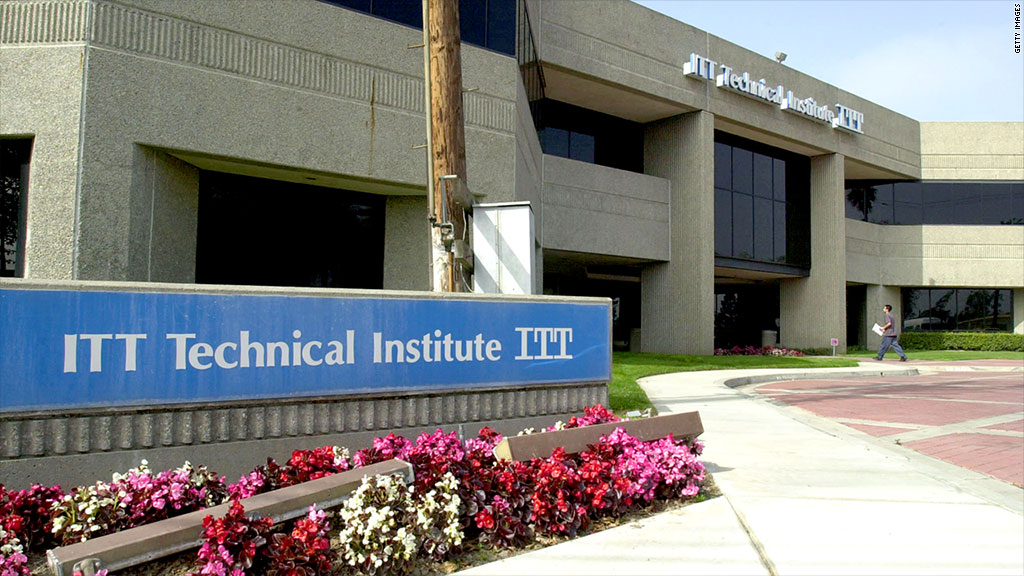 DeVry University, one of the biggest for-profit colleges in the U.S., has reached a settlement with the government over a claim that it misled students with a false job placement rate.
The university has long advertised that 90% of its graduates -- since 1975 -- were employed in their field of study within six months of graduating.
But the Department of Education found that the college could not substantiate that statistic, it said Thursday.
DeVry (DV) must cease making the claim, and take steps to "rid the internet" of it, according to the settlement agreement.
In a statement, the college said it lacked such student-specific data for the period from 1975 to 1980.
The now defunct ITT Tech and Corinthian Colleges were also accused of inflating job placement rates as a way to get students to enroll.
Corinthian was fined $30 million by the government, and subsequently closed its doors.
ITT Tech shut down just days after the Department of Education pulled the plug on federal funding for new students.
Related: How ITT Tech went up in smoke
DeVry has escaped any cut to government funding. But it must post a $68.4 million letter of credit, which represents 10% of the federal aid dollars it receives annually. The government requires a school to keep this kind of reserve so that it can refund students in the event it closes its doors.
ITT Tech was also required to post a letter of credit after its accrediting agency questioned its standing and was sued by two government agencies.
"The settlement in no way hinders DeVry University's ability to serve current or future students," the college said in a statement.
It continues to fight a lawsuit from the Federal Trade Commission over a similar claim about job placement rates, and the earnings of graduates.
DeVry had nearly 69,900 students enrolled at the end of June, a drop of almost 9% compared to the year before. It's among the top ten for-profit universities receiving the most federal funding.