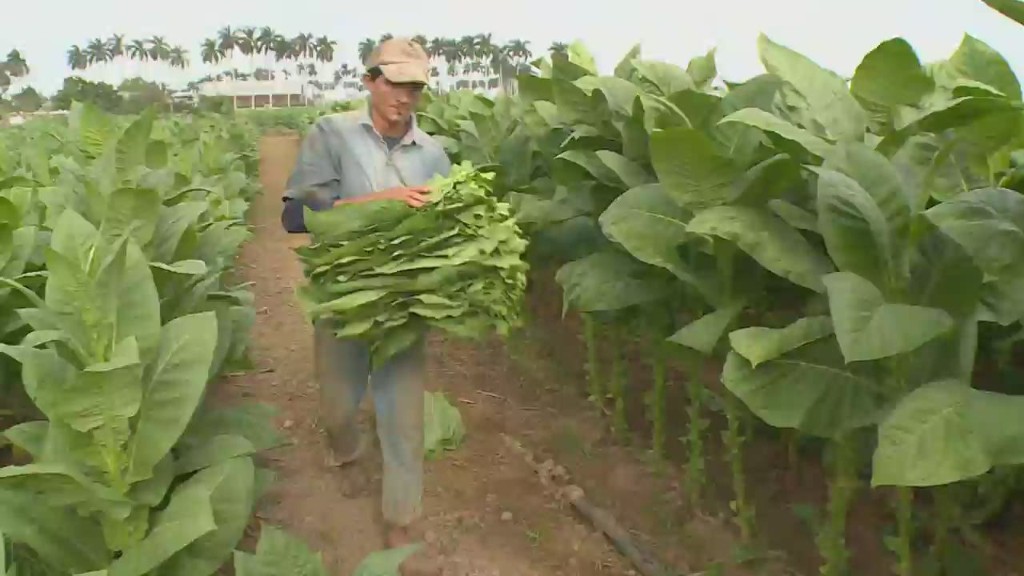 Americans visiting Cuba will now be able to bring home more of the Island's famous exports.
The White House announced Friday that it's lifting more sanctions against Cuba, including the $100 limit on Cuban cigars and alcohol.
Starting on October 17, Cuban cigars and alcohol being brought back to the U.S. will fall under the same importation limits as products from other countries.
"These steps have the potential to accelerate constructive change and unlock greater economic opportunity for Cubans and Americans," Treasury Secretary Jacob Lew said in a statement.
The easing of restrictions will be a boon for Cuba's economy, explained Augusto Maxwell, the Cuba practice chair at law firm Akerman's.
"The Cubans will celebrate this," said Maxwell. "I imagine it will benefit in particular the premium rum category. Now visitors will be able to buy some of the more expensive bottles."
But Cuban cigars and rum being brought into the U.S. must be for personal use -- it's still illegal to import them for commercial purposes.
Related: These twin sisters are taking on the male-dominated cigar world
Diplomatic relations between the two nations broke off in 1961, and the U.S. embargo on Cuba went into effect in 1962.
The new rules also allow some U.S. companies to sell consumer products online to Cuban residents.
In 2014, the White House announced plans to normalize diplomatic relations with Cuba, which included easing travel restrictions and re-establishing the U.S. embassy in Havana.
Since the announcement, several major airlines have been approved to fly to the island nation.
Related: A U.S. company is taking over 3 historic Cuban hotels
Friday's executive action also allows for Cuban pharmaceuticals to be imported to the U.S. and tested for possible government approval.
"Cuba has claims of a very strong pharmaceutical industry," said Maxwell. "This [allows] U.S. companies to explore that and test these drugs. This is important to Cuba and potentially U.S. persons and companies if in fact the drugs are effective."
The new rules also permit U.S. companies and professionals to work on projects in Cuba. In the past, U.S. companies could only sell equipment to Cuba, but now Americans can sell their design and engineering work, Maxwell explained.
"This was obviously the last push for the administration, and I think they feel they have exhausted what they can do. It will be up to the next president and Congress to move the relationship forward."