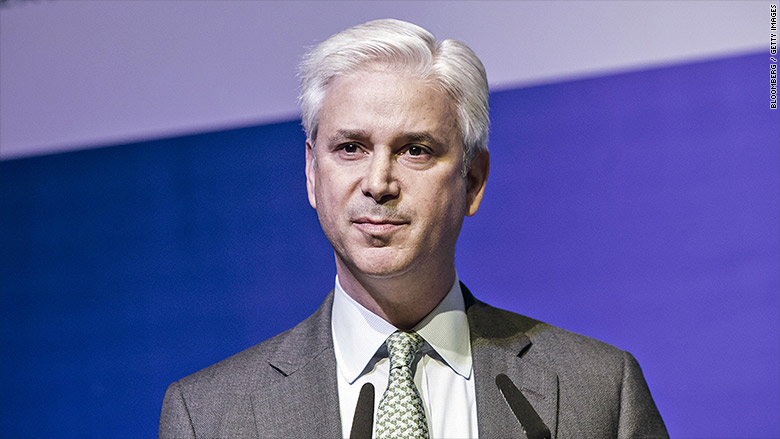 Visa CEO Charlie Scharf is stepping down, saying he needs to spend more time with his family on the East Coast of the United States -- and away from Visa's San Francisco headquarters.
Visa (V), which is based in the Bay Area, made the announcement Monday afternoon.
"My decision is entirely personal," Scharf said on a call with investors, noting that he and his wife have "worked hard to spend time with our daughters."
"Now we need to spend more time on the East Coast," he said without elaborating.
Scharf notified Visa's board of directors about his plans in mid-September. They decided to replace Scharf with a current member of the board, Alfred F. Kelly, Jr.
On the same call, Kelly commended Scharf for putting his role "as a husband, father and son ahead of his job."
Scharf also sits on the board of Microsoft (MSFT), which is headquartered in the Seattle area. He is expected to remain in that position, according to Microsoft.