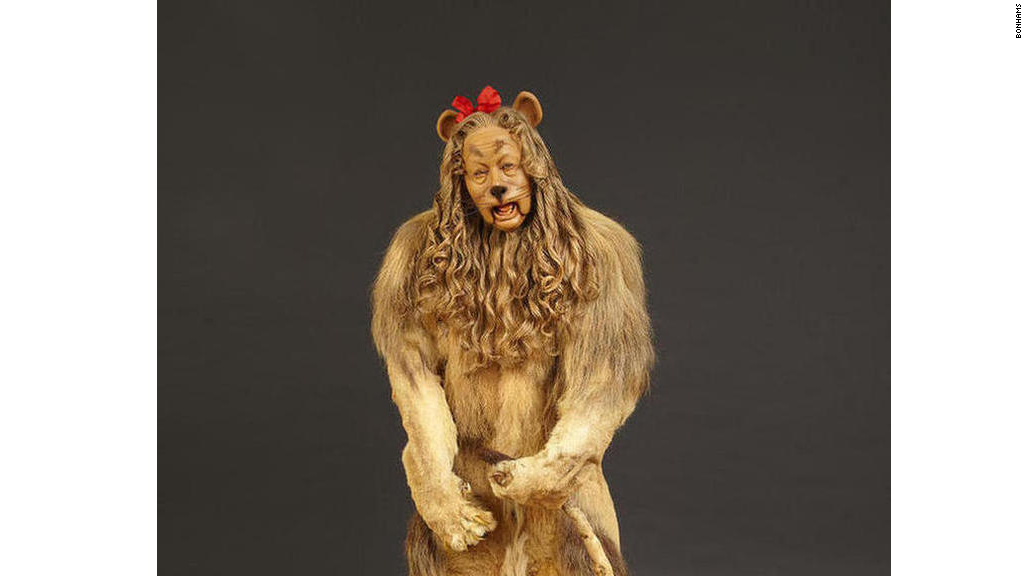 The most famous shoes in the world are in need of a $300,000 facelift.
The Smithsonian has launched a campaign on Kickstarter aimed at preserving the ruby red slippers worn by Judy Garland in the beloved 1939 film "The Wizard of Oz."
The crowdfunding campaign, which launched Monday, has already raised more than 10% of its goal. It has until mid-November to raise the rest of the funds from the public.
The iconic slippers, worn by the character Dorothy Gale, have been displayed at the National Museum of American History in Washington, D.C. for more than three decades.
"The pair worn by Judy Garland as she danced up the yellow brick road are showing their age," the organization said in a statement. "A successful campaign will ensure that millions more people can enjoy the ruby slippers for many generations to come."
Donated funds will pay for conservation work and a special climate-controlled case for the shoes.
Related: The strangest presidential portrait at the Smithsonian
The Smithsonian is promoting the campaign on social media with the hashtag: #KeepThemRuby. And it's offering donors various goodies emblazoned with images of the red shoes.
The organization is quick to point out that while it receives federal funding for its operations, the money only covers about "60% of the Smithsonian's annual budget and are restricted to core functions at the institution." It needs help from donors to cover other expenses, including new exhibitions.
The Smithsonian, which oversees 19 museums and galleries, has successfully used Kickstarter in the past.
A 2015 campaign raised nearly $720,000 to conserve and display Neil Armstrong's Apollo 11 spacesuit at the National Air and Space Museum. The campaign exceeded its initial fundraising goal of $500,000, and surplus funds were used to preserve another space suit from the early 1960s.