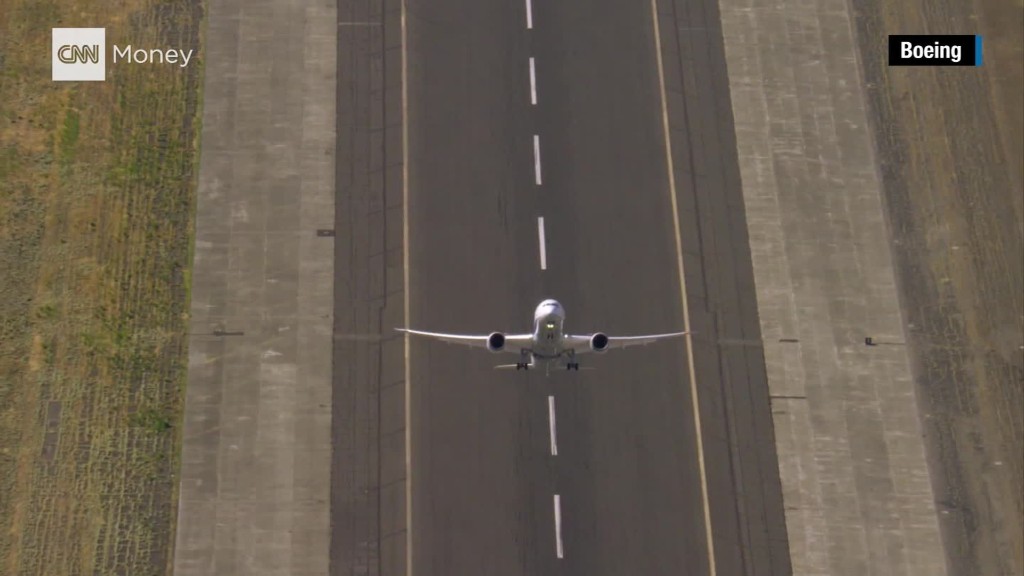 Boeing's "Queen of the Skies" won a reprieve Thursday as UPS said it would buy as many as 28 747-8 freighters, a lifeline for the venerable jumbo jet.
The deal adds 14 firm orders to Boeing's backlog for the 747-8, worth $5.3 billion at list prices, though customers negotiate discounts with plane makers. The deal includes options for 14 more 747s.
Boeing's 747-8 is the latest iteration of its iconic hump-backed airliner, with new more fuel-efficient General Electric engines and aerodynamic improvements of its wings.
"These aircraft are a strategic investment for increased capacity for UPS customers around the globe," said Brendan Canavan, president, UPS Airlines. "The 747-8 will allow UPS to upsize our network in both new and existing markets."
Whether the big deal is a breath of life for the jumbo or its swan song will be seen in the years to come. Big-name customers often swoop in near the end of the life of a jetliner program to secure large deals at hefty discounts. FedEx (FDX) in 2015 bought up to 100 new 767 freighter aircraft from Boeing, which is transitioning production of the 767 to primarily being an aerial refueling tanker for the U.S. Air Force.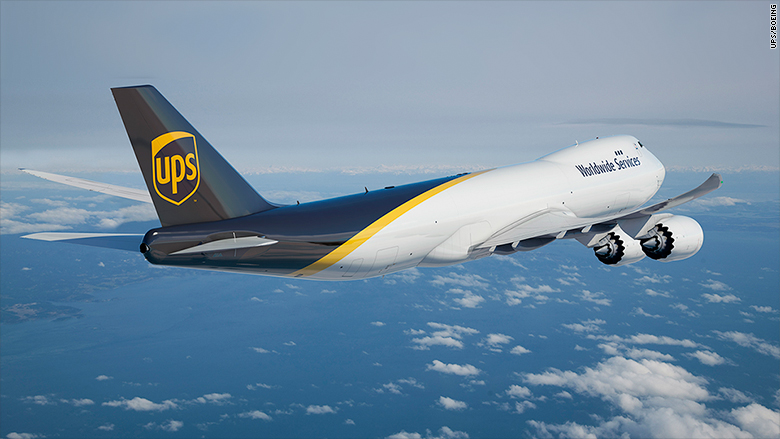 In the wake of the global financial crisis, sales of big freighters globally have slumped as goods that once traveled by air, like laptops, now travel by ship or in the bellies of passenger aircraft.
Boeing on Wednesday released its biennial 20-year air cargo forecast, which anticipates a need for 930 new factory-built freighters by 2035, valued at $270 billion. Boeing estimates that air cargo traffic will grow by 4.2% annually for the next two-decades, down a half percentage point from its estimate a year prior. Major drivers for future growth will come from e-commerce providers like Amazon and expanding parcel service inside of China.
That extended slump caused Boeing in September to drop its output of 747s to just six per year, its fifth cut since 2013 when it was building two per month. The Chicago-based plane maker in a regulatory filing in July warned that if it didn't secure more orders for the jumbo, which has been in continuous production since 1968, it would be forced to end its most iconic franchise.
Boeing could kill production of its iconic 747 jumbo jet
The need for 747s has also been hurt by passenger airlines moving toward operating twin-engine long-range jets like Boeing's 777 and Airbus's A350 instead of the enormous four-engined 747s and A380s.
A Boeing spokesman said the agreement with UPS brings the total outstanding 747 orders to 29 and the plane maker will not use any of its existing inventory of 747-8s that have already been built to fill the UPS order. The first arrives in 2017 and deliveries stretch to 2020.