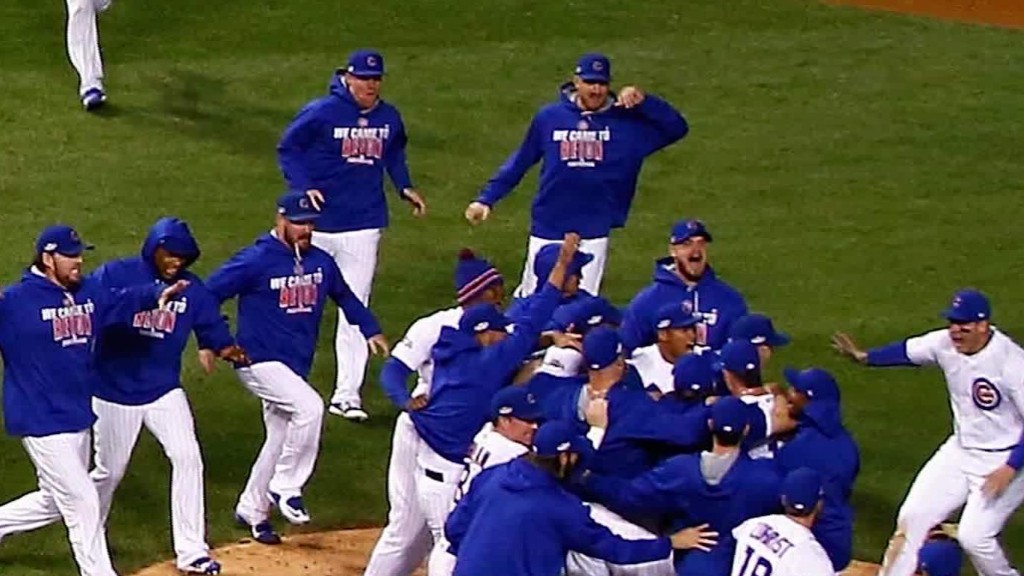 Go! Cubs! Go!
Cubs fans may be excited for their team's return to the World Series after 71 years. But so are the local bars that are set to make a ton of money charging steep cover charges to watch Game 3 and 4.
Not all of the bars in Wrigleyville, the part of Chicago where Wrigley Field is situated, are charging a cover. But the ones that are have set admission at upwards of $200 -- and that's just to watch the game on TV at a bar that happens to be near the stadium. It doesn't necessarily include a place to sit.
Stretch Bar & Grill is charging $250 for Friday's Game 3 and $300 for admission during Game 4 on Saturday. The ticket price includes one food item, open bar and party favors. The bar will be closed to anyone without a ticket.
Related: Win or lose, the Chicago Cubs are a money machine
Across the street, a pub called John Barleycorn is selling tickets to its viewing party for $200. Admission rate gets you one entree, one appetizer and drinks from 7 pm to the ninth inning. But the ticket doesn't guarantee a seat. Reserving a four-top table will set fans back an additional $500.
If you've got a bigger crowd, head over to the nearby club Deuce's, which is offering up a 20-person couch for $2,000. The cost of guaranteed seating whether on a couch or at a table, is on top of the $250 price of admission. The entry ticket does come with drinks, one appetizer and one entree.
Casey Moran's, a sports bar just up the road, has a starting price of $225.
The HVAC Pub is charging $250 to get in but that includes unlimited pizza, wings, beer, wine and well cocktails for four hours. It doesn't guarantee seating though. A table will run fans an extra $1,000.
Almost all of the tickets are non-refundable and the events are largely 21 and over. Some of the guaranteed seating options are sold out but most of the bars and restaurants still have general admission tickets available.