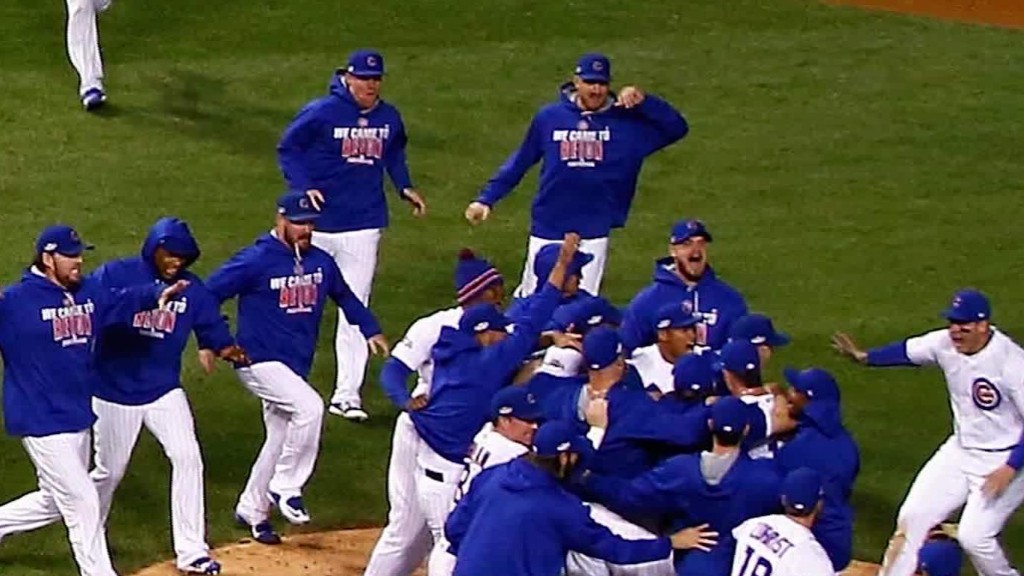 The Cubs and the Indians haven't been to the World Series in decades, and their showdown is commanding record-breaking ticket prices.
Game 5 of the World Series has now assumed the mantle as the most expensive sporting event ever -- the average ticket listing is $6,548.
That price tops even the Super Bowl, which is generally the most expensive ticket in town.
Sunday's Game 5 will be the last of this series to be played in Chicago. The series will head back to Cleveland for Game 6 and 7 if it goes that long.
Related: Chicago bars charge $200 and up to watch the Cubs. Seats are extra
According to TicketIQ, which has been tracking ticket prices for seven years, the average ticket price for the remaining World Series games has actually dropped by about 20% in the last 24 hours. But even with that decline these are record-breaking ticket prices.
For the sake of comparison, here's how the price stack up against the average ticket prices listed for other recent sporting events:
-- 2015 Super Bowl XLIX: $6,104
-- 2016 Super Bowl L: $4,828
-- 2016 NBA Finals Game 7: $3,173
-- 2015 Stanley Cup Final Game 4: $2,369
Related: Win or lose, the Chicago Cubs are a money machine
Some of the most expensive tickets for Sunday's game are listed for more than $100,000 by resellers like StubHub. But fans will probably have to spend at least $2,000 for even the worst seats.
It's important to remember that these are the prices people are trying to sell their tickets for -- they typically end up selling for less. For example, despite the record-high average list price for Game 5 tickets, the sale price has been lower -- about $4,096.