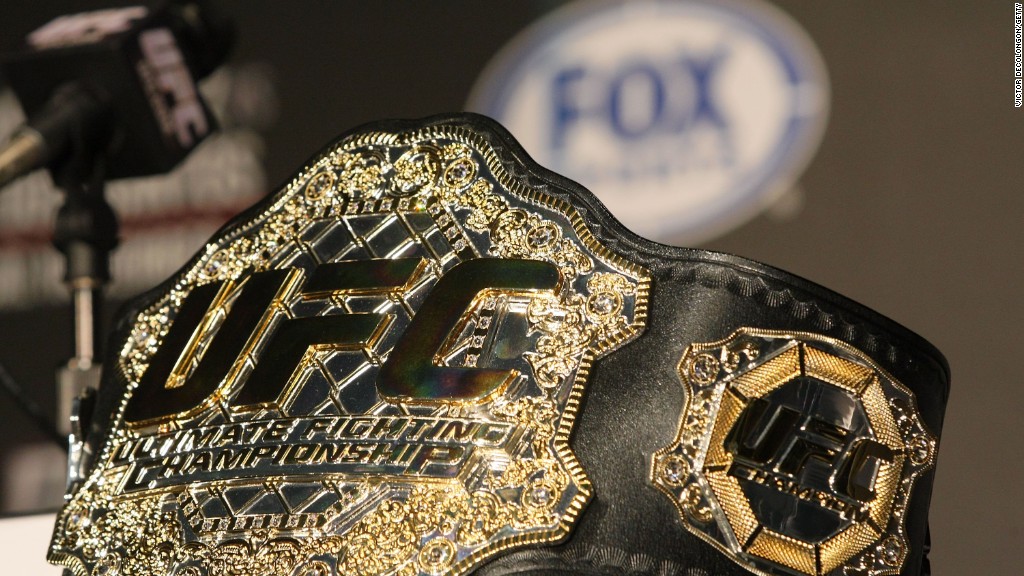 The prices to attend the UFC's first bouts in New York will knock you out.
Tickets to UFC 205 are being listed on StubHub for as high as $25,000 each.
This is the first time that the UFC has held an event in New York and fans are clearly willing to plunk down big bucks to see history being made.
Up until March of this year, mixed martial arts fights were illegal in New York State. The bouts are now legal in all 50 states and Saturday's event at Madison Square Garden in New York City is a huge draw.
The $25,000 resale price doesn't mean that's what those tickets will go for -- that's just what the seller is asking. Typically the actual sale price ends up being lower, but resale prices are used as a barometer for how popular an event is.
The original face value of the tickets ranged from $106 to $1,500, but as of Monday the cheapest seat for sale through Ticketmaster was $800.
The average asking price for tickets is about $2,093, according to TicketIQ, which tracks prices. That's nearly double the price of UFC 137 in Las Vegas in 2011, which was previously the most expensive. Tickets to that event had an average asking price of $1,148.
Related: Want to invest in MMA? Now you can
For those hoping to see their favorite fighters for even cheaper, there are open workouts on Wednesday at the Garden. Tickets are free and are available at the MSG box office starting at 7:30 am on the morning of. The fighter weigh-in for UFC 205 is also free. Tickets are currently sold out, but there's a wait list that fans can sign up for.
The main card features Conor McGregor and Eddie Alvarez as they fight for the lightweight title. McGregor stands to become the first fighter to simultaneously hold two UFC belts -- he already has a featherweight title.
In the welterweight championship, Tyron Woodley will face off against Stephen "Wonderboy" Thompson to keep his top spot.
And in the strawweight bout, fighters Joanna Jedrzejczyk and Karolina Kowalkiewicz will fight for the title.
Saturday's event is expected to bring in big money for the UFC, which made about $600 million in revenue in 2015. The figure was a record for the UFC, which was sold to a group led by WME-IMG in July for $4 billion.