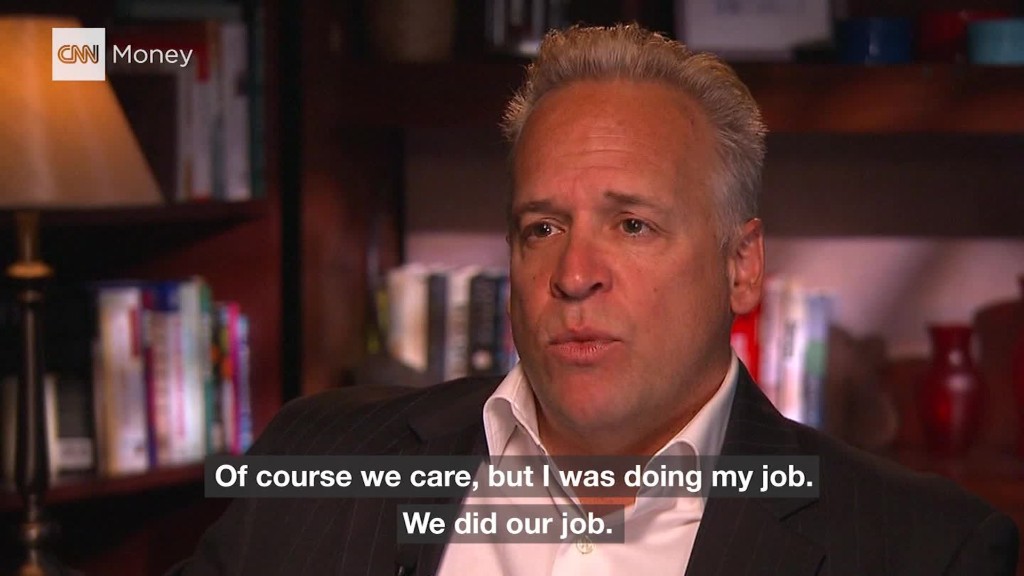 Just hours after Donald Trump met with President Obama in the Oval Office, lawyers for the President-elect appeared in court to prepare for the upcoming trial on Trump University, the defunct for-profit real estate school accused by former students of fraud.
Trump remains at the center of three civil cases filed against his controversial education business venture -- one of which is scheduled for trial in San Diego on November 28.
U.S. District Judge Gonzalo Curiel took a strong stance Thursday and recommended the parties settle the case to avoid the immense complications of a president-elect facing trial while preparing to take office.
"It would be wise for the plaintiffs, for defendants to look closely at trying to resolve this case given all else that is involved," Curiel said.
But Trump has previously refused to settle the cases and has defended the quality of the real estate program, which enrolled about 10,000 students from 2005 until it closed in 2010.
"This is a case I could have settled very easily, but I don't settle cases very easily when I'm right," Trump said in March.
However, Trump's top lawyer on the case, Daniel Petrocelli, alluded to a possible settlement Thursday, noting the unique responsibilities his client now carries.
"We are in uncharted territory," Petrocelli said. Later he added at a press conference, "There are much more important obligations that President-elect Trump has and he will have to maybe be a little bit more flexible about the resolution of this case."
Petrocelli said he would "chat" with Trump about the prospect of a settlement, even while referring to Trump's desire to win the case outright.
In court, Petrocelli said he would soon file motions requesting to postpone the trial until after Trump's inauguration. But Judge Curiel recently denied a previous effort by the defense to shift the trial.
A lawyer for the former students, Patrick Coughlin, pushed back against the defense's desires to move the trial date and said Trump's election should not affect the case.
"We don't think it changes anything. He's the President-elect. He's not sitting in office," Coughlin said.
Jury selection is set to begin at the end of November.
Trump's attorneys and the lawyers representing former students have been fighting in recent weeks over whether or not Trump's campaign rhetoric and references to his personal conduct, along with other testimony and evidence, can be cited in court.
In a tentative order Thursday, Curiel refused to issue a "blanket" ban at trial on Trump's political speeches, advertisements and tweets from the last year and a half. That includes Trump's commentary questioning the judge's ability to preside over the case impartially due to his Mexican heritage.
In another blow to Trump's defense, Curiel said he plans to block references to the "98% approval rating" the program allegedly received from former students. The judge ruled the rating is not relevant to the issue alleged in the suit: whether students were deceived through false advertising.
Trump has repeatedly defended the real estate program by citing that approval rating. But the plaintiffs argue that even if some students praised Trump University, the program falsely marketed itself as an accredited university with instructors handpicked by Trump.
Moreover, about 25% of the program's participants received refunds and others tried to get their money back but were denied, according to the plaintiff's lawyers.
Related: Trump University's 'top' instructor's job was to sell, not teach
Curiel also moved to block any inclusion of a CNN interview with former instructor James Harris at trial, as the plaintiff's lawyers had requested.
Harris previously told CNN his main job wasn't to teach real estate but to convince people to sign up for the real estate seminars. The court ruled that the interview was "heavily redacted" and carried the "danger of unfair prejudice."
Trump remains on the witness lists submitted by both the plaintiffs and defense and could take the stand to be cross-examined if he refuses to settle.
Even if the case wraps up before he takes office, Trump could also be called during his presidency to give a deposition or testify for two other suits pending against Trump University, including a case filed by New York's attorney general.
According to CNN legal analyst Jeffrey Toobin, the Supreme Court's decision in the sexual harassment case filed by Paula Jones against Bill Clinton held that federal courts do not have to delay civil lawsuits against sitting presidents.
"A judge can be expected to accommodate a president's schedule, but the president simply cannot put off the matter until he is out of office," Toobin said.