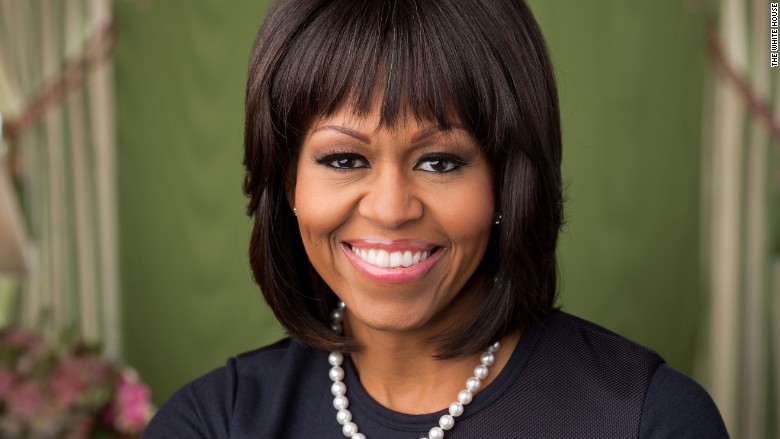 Occupation: Lawyer, advocate and writer
Best-known for: Being the First Lady of the United States
Michelle Obama is the first African American First Lady and a role model for women and families around the world. During Barack Obama's two presidential terms, she advocated for family nutrition, exercise, girls' education, higher education and veterans' opportunities.
Related: Fake story about Obamas, Hillary Clinton ensnares Sean Hannity
Before assuming the role of First Lady in 2008, Obama was a lawyer at the Chicago law firm Sidley & Austin. There, she met Barack and the two married in 1992. Obama went on to become the associate dean of student services at University of Chicago and later served as vice president of community and external affairs at the university's medical center.
Related: Michelle Obama takes the issue of girls' education personally
Obama was a vocal supporter of Hillary Clinton during her 2016 presidential campaign. She made several high profile speeches for Clinton, including an address at the Democratic National Convention. The Obamas have two daughters, Malia and Sasha.
Download CNN MoneyStream for all the latest news about Michelle Obama, as well as your favorite companies, people, business topics and markets.