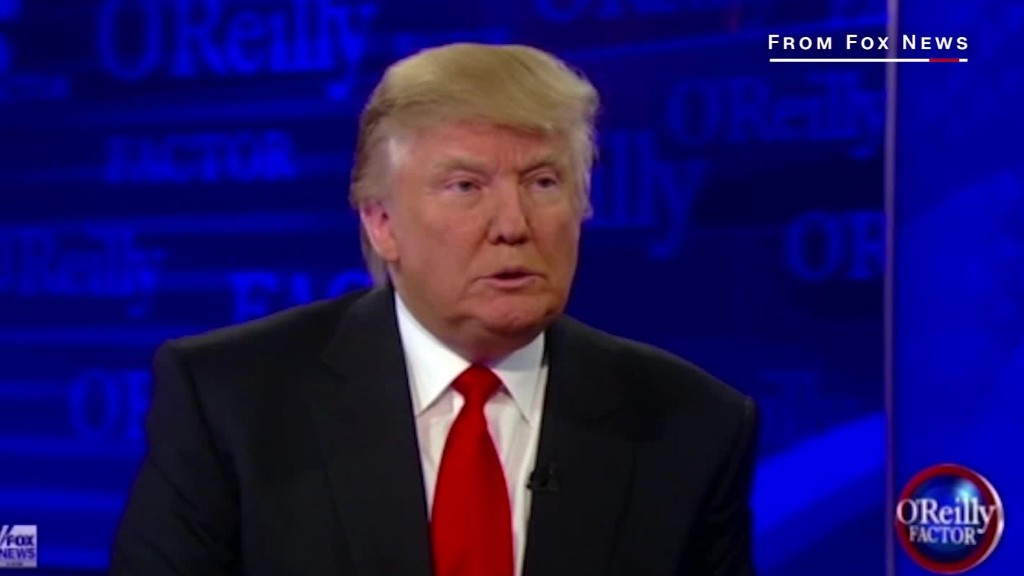 President-elect Donald Trump is giving control of his sprawling business network to his children as he prepares to assume the presidency.
"We are in the process of vetting various structures with the goal of the immediate transfer of management of The Trump Organization and its portfolio of businesses to Donald Jr., Ivanka and Eric Trump," a Trump Organization spokesperson told CNNMoney.
The spokesperson said that Trump's children will be joined by "a team of highly skilled executives."
"This is a top priority at the Organization and the structure that is ultimately selected will comply with all applicable rules and regulations," the spokesperson said.
The decision to distance himself from his business tracks with the practice of most American presidents. Though it is not illegal for a U.S. president to retain control of private assets, many have established a blind trust for the course of their service to prevent conflicts of interest.
It's not clear, however, that this type of reorganization would put all that much distance between Trump and the privately held company since the president-elect has also tapped his three oldest children to be on his presidential transition team's executive committee.
Related: Unprecedented potential conflicts for President-elect Trump
Trump has said previously that he would cede control of the organization to his children if he was elected president. And in an interview with CNN this week, Michael Cohen, an attorney for Trump and the Trump Organization, reiterated that Ivanka, Eric and Donald Jr. would take control of the organization.
The children currently bear the titles of executive vice president of development and acquisitions at the organization.
"They're really intelligent. They're really qualified. That's why he really didn't run in 2012, because they were younger by four years," Cohen told CNN Thursday. "He's very comfortable with them at the helm and the people that will surround them."
Related: Here are the business leaders on Trump's transition team
Trump's business dealings have raised eyebrows during his candidacy and since his victory. The Republican has a stake in more than 500 businesses — more than anyone ever elected president.