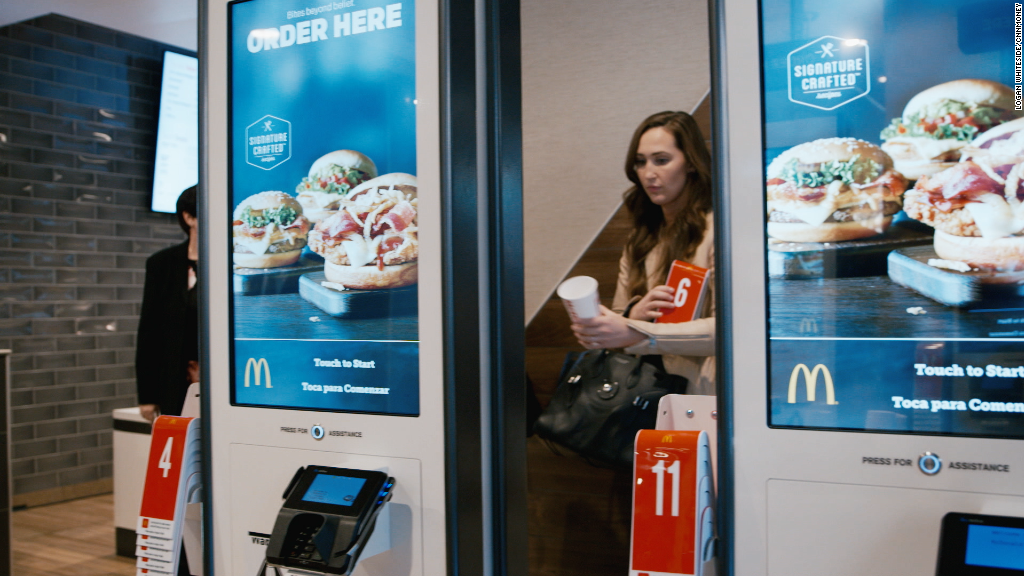 McDonald's

(MCD) CEO Steve Easterbrook knows the business of food is changing.

So the fast food giant is rolling out self-order kiosks, mobile pay options, an updated interior design, even table service.

The changes are already starting to show up at locations in Florida, New York and Southern California, where 500 restaurants have been updated. Restaurants in San Francisco, Boston, Chicago, D.C. and Seattle will get upgrades in early 2017.

Now, McDonald's loyalists will be able to place their customized order on a touch screen, take a seat and have their meal brought right over. Next year, they'll even have the option of mobile ordering.

"Customers have access to information that gives them much more control over their lives," Easterbrook said in an interview with CNNMoney's Cristina Alesci.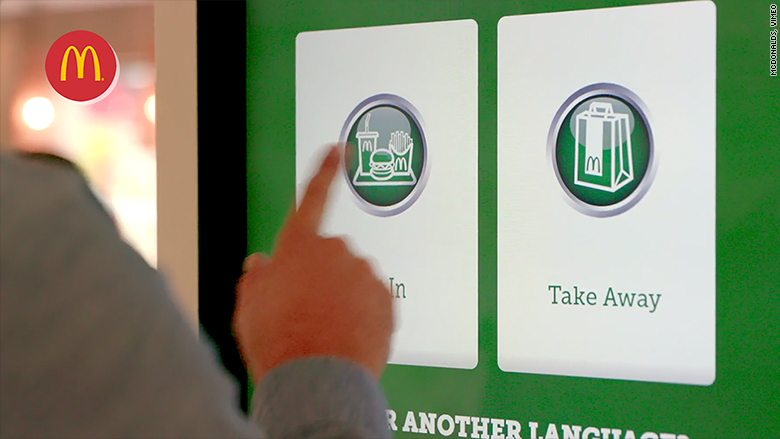 That's pushing consumers to demand more, he says -- especially in the way of personalized eating.
"They're expecting us to evolve and offer greater convenience," Easterbrook said.
The move is the company's latest attempt to win back the customers it's lost to popular fast-casual joints like Shake Shack (SHAK). When Easterbrook took the reins in March 2015, McDonald's was suffering from falling sales and lousy earnings.
Related: McYeah! Big comeback for McDonald's continues
Since then, McDonald's has launched an all-day breakfast menu. It's introduced more customizable sandwiches with fancier ingredients, and announced two new sizes of Big Macs. The chain is also trying to be healthier, cutting artificial preservatives from Chicken McNuggets and offering more wraps and salads.
The strategy is working. Revenue and profits for the third quarter topped forecasts.
Consumer tastes aren't the only thing changing the way companies operate.
Donald Trump's victory in the U.S. presidential election has left many business executives wondering what his administration means for employment, trade and economic growth. In the meantime, Easterbrook and McDonald's are sitting tight.
"No one likes uncertainty," he said. "The sooner we get through this period, and there's some clarity as to the way things are going to go going forward, we'll be able to make the long term decisions of business."