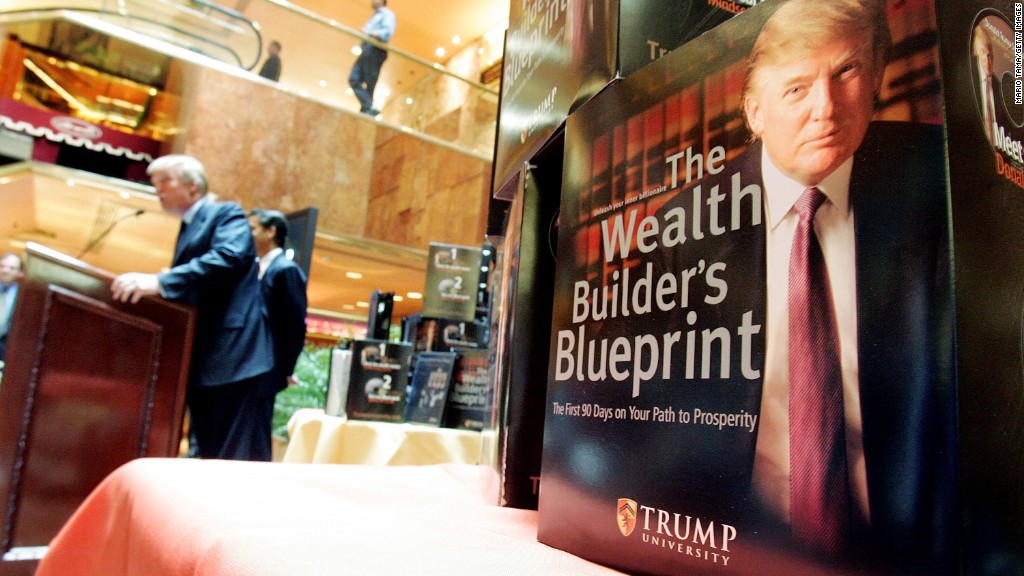 President-elect Donald Trump sent two tweets on Saturday to claim he would have won the lawsuits against Trump University he has agreed to settle for $25 million.
"The only BAD thing about winning the presidency" is he doesn't have time to sit for a trial he says he would have won, he tweeted. "Too bad!"
Trump also said the $25 million settlement was much less than his potential financial exposure in the cases, which alleged Trump defrauded people who enrolled in real estate seminars he started in 2005.
"I settled the Trump University lawsuit for a small fraction of the potential award because as President I have to focus on our country," he tweeted.
On Friday, Trump settled three lawsuits against Trump University. He was set to testify in San Diego later this month, although his lawyers had asked the court to postpone the trial so Trump could prepare for the presidency.
Roughly 6,000 students are covered in the settlement and will receive at least half of their money back, a plaintiff's attorney said.
Trump's reaction on Twitter followed a statement from his Trump Organization: "We are pleased to announce the complete resolution of all litigation involving Trump University."
On Friday night, Trump had tweeted that he would be "working all weekend" assembling his transition team and cabinet. He also took some time on Saturday to denounce the cast of Broadway's 'Hamilton' on Twitter, too.
Trump University was a for-profit real estate seminar business that lured students with the promise of reaching Trump's riches. It was plagued with lawsuits and eventually shuttered in 2010.
It promised to teach students investing techniques they could use to get rich on real estate, just like Trump.
It advertised that instructors were hand-picked by Trump himself, but former students claimed that wasn't true. In fact, Trump has suggested under oath that he was not very involved in hiring instructors, despite what the promotional materials suggested.
Some students ended up paying tens of thousands of dollars. While the initial Trump University seminar was free, teachers would then upsell them for another program.
-- CNNMoney's Katie Lobosco and Jeanne Sahadi contributed to this report.