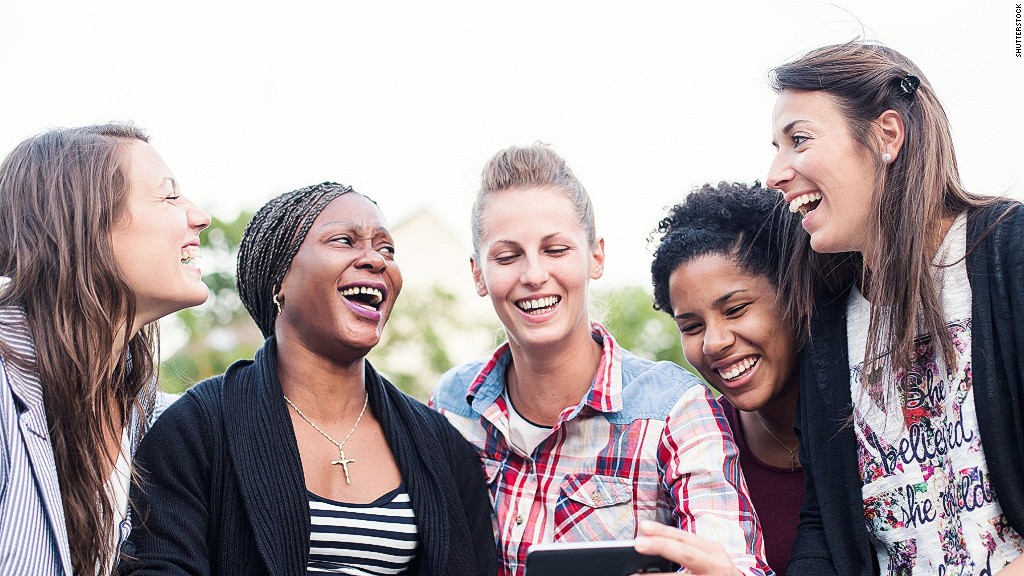 Everyone knows that skipping your daily coffee run and eating out less will help boost your savings. But let's be honest, that can be a real buzzkill, especially for young savers.
But there are ways to save money without spending all your nights at home eating dinner from a can.
When Mary Wheeler and her husband wanted to save up some money to buy their first home, they started with the tried-and-true tips that involve cutting back on expenses -- but it wasn't working for them.
"I've read all the articles that say to stop eating out and stop doing this, it just seemed too drastic for us. We are young and have friends, and like to go out just like everyone else," said Wheeler, 30, who works full time at a university in the Boston area.
So the pair decided to figure out how to increase their savings without having to sacrifice their lifestyle too much.
"When you are [young] you want to go out and have fun," she said.
Their first step was figuring out just how much money they needed to save. They started saving last September and set a goal of stashing away $60,000 by May 2018.
So far, they've saved $20,000 while still paying rent, making student loan and car payments and contributing to their 401(k).
Here are some tips on saving without drastically affecting your lifestyle:
1. Track your savings
Keeping a record of all your purchases can help pinpoint any unnecessary spending by showing you where you can cut back. But tracking your savings can also be a big motivator.
Wheeler admitted there were times when the $60,000 goal seemed overwhelming. So they created an Excel spreadsheet that tracks all their savings and made their mountainous goal seem more attainable.
"It's cool to see it going up, that visually helped us."
The couple set up a separate savings account for their house fund and put in roughly 10% of their monthly income into the account, along with their tax refunds.
Related: Create a budget that works for you
2. Always negotiate
See a nick on that end table you're considering buying? Or think you pay too much for cable? Don't be afraid to ask for a discount, suggested Ted Braun, a certified financial planner at Hoover Financial Advisors.
"As a consumer, I am a huge pain any time I go into a store," said Braun, also a Millennial consumer.
He was recently in the market for a new TV, but because the store only had the display model left, the employee offered 20% off. Braun pushed harder and asked for 50%. He ended up paying $280 for a $500 TV.
3. Take advantage of work perks
Many employers offer discounts to workers on things like commuting, cell phone plans and gym memberships, so be sure to read through any employee manuals or reach out to your human resources department.
Wheeler gets reimbursed for half of her monthly home internet bill, gets $130 off her commuting costs every month and her employer covers her entire cell phone bill. Her husband saves 20% a month on his cell phone bill through a work program.
Related: Can't afford to save? Stop doing this
4. Use cash on your fun spending
At the start of most work weeks, Wheeler takes out $50 in cash to cover her discretionary spending on things like coffee, manicures or dining out.
Once it's gone, it's gone.
"I found that was pretty helpful," Wheeler said. "If you hide your credit and debit cards, if you don't have the cash, then you can't buy it."
Any cash that remains at the end of the week goes into a jar that sits in her kitchen. And anytime she has $1 bills in her wallet, they also go directly into the jar. Once she collects around $50, she deposits the money in the jar into her house fund.
5. Use the right credit cards
The credit card market has become saturated with cards offering different perks. Analyze your spending and find cards that offer the best rewards that match your habits.
For instance, if grocery shopping and gas make up the majority of your budget, find the card that offers the most cash back on those two areas.
Related: When 20% off your purchase is a bad deal
6. Take advantage of rewards programs
Carrying around a bunch of loyalty and rewards cards in your wallet and remembering to use them can be a hassle, but they can provide considerable savings and discounts.
And websites like Ebates and Upromise, make it simple to get money back when you shop at select online retailers.
Ebates only requires you to click through its portal before shopping online, and also offers in-store cash back at some merchants. Upromise allows members to save for college by earning cash back on eligible purchases that gets funneled directly into a 529 account.
In the past year and a half, Braun has had $275 put in his daughter's 529 plan using Upromise.
"It's not going to pay for college, but it's free money."