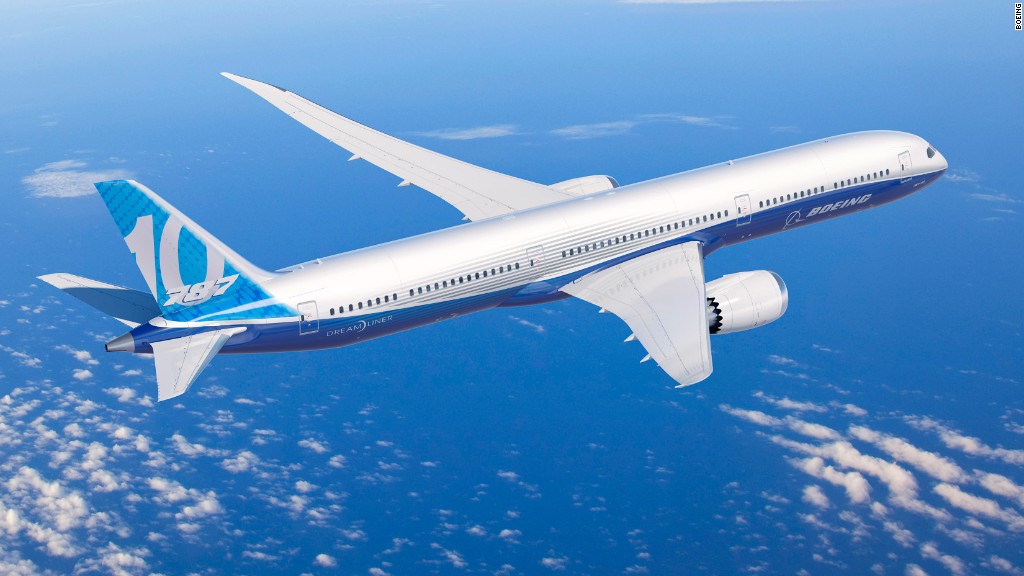 A bitter pay dispute at Lufthansa will disrupt flights for a fourth consecutive day after pilots extended their strike through Saturday.
The strike began Wednesday and was originally planned for 24 hours. Over the four strike days, Lufthansa has been forced to cancel 2,755 flights, affecting 345,000 passengers.
Saturday's strike will affect all long-haul flights operated by Lufthansa. The airline said there may also be a few cancellations on short and medium-haul routes as a result of the previous days' strike. Other Lufthansa Group carriers -- which include Eurowings, Germanwings, SWISS and Austrian Airlines -- have not been affected.
The airline is encouraging customers to check the status of their flight online, saying most will operate as usual. It has also apologized to customers and said that passengers will not be charged a fee to rebook.
Meanwhile, it is trying to cope with stranded passengers. The airline has booked thousands of hotel rooms in Frankfurt and Munich, and set up folding cots at Frankfurt airport for passengers who can't leave its terminals due to visa restrictions.
Frustrated customers have taken their complaints to social media.
"Seriously @lufthansa? Canceled flight home for Thanksgiving canceled without any explanation?" complained one Twitter user.
Lufthansa's pilots say they have gone without a pay rise for more than five years. They are asking for an average annual increase of 3.7%.
Related: Want to earn $300,000 tax free? Fly a plane in China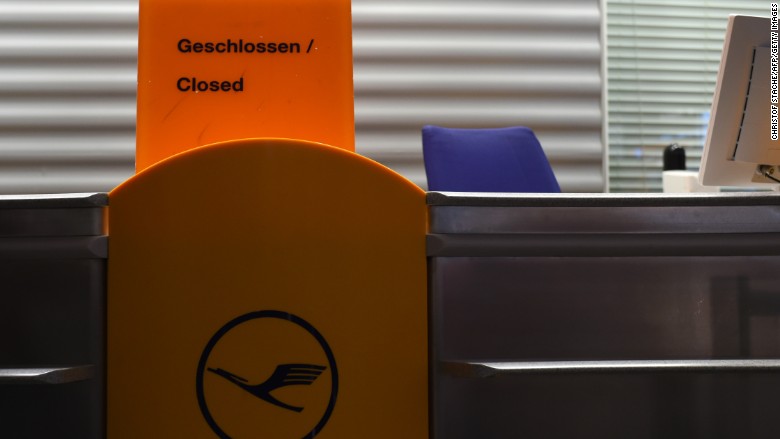 In support of their case, they point to record profits at the airline. They also claim that top company executives have seen their pay rise by as much as 30% in recent years, while board members have received even bigger hikes.
Lufthansa (DLAKY) said it had offered to enter arbitration with the union in an attempt to resolve the dispute. It said it pays pilots more than its competitors, and claimed the future of the airline was at stake,
"As members of the executive board, we are responsible for more than 120,000 employees and want to keep Lufthansa viable for the future," said Harry Hohmeister, a senior Lufthansa executive. "That will not be possible with a demand for a 20% increase in pay."
Shares in the airline have fallen by just over 2% this week.
Related: Taiwan airline TransAsia shuts down after 2 deadly crashes
Last year, a strike by flight attendants forced Lufthansa to cancel about 4,700 flights over seven days. The airline said about 550,000 passengers were affected by the strike, which was the longest in its history.