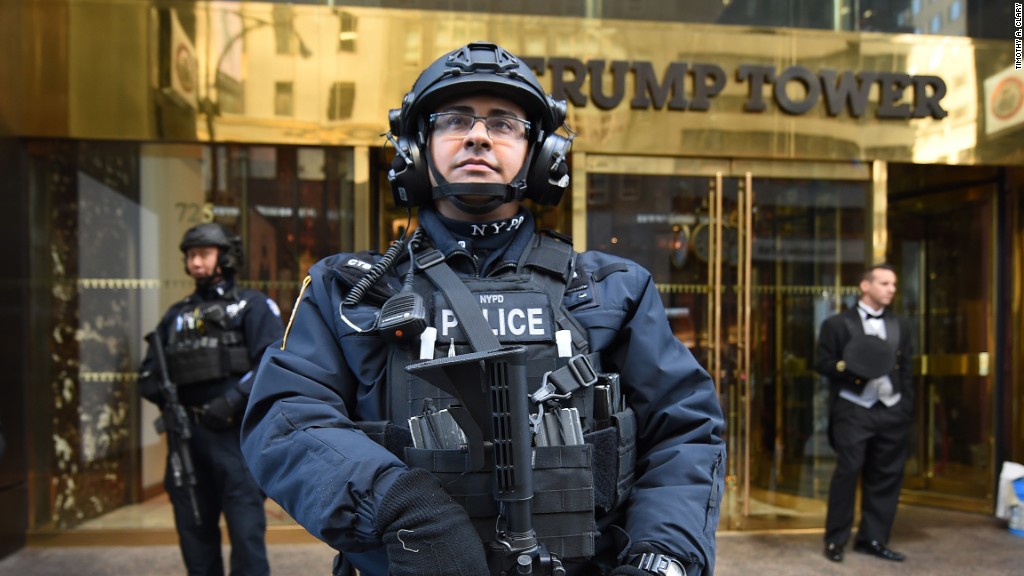 Donald Trump's campaign website wants to make Black Friday great again.
The campaign's online store is advertising a 30% deal on Trump-branded clothing and memorabilia.
"President-elect Trump loves a great deal," reads an email sent from a "Trump store manager" to supporters Friday. "And in honor of Black Friday, Mr. Trump is extending a 30%-OFF DEAL at the Official Store for Trump Gear" with a promotion code.
Among the website's featured products is a $149 "collectible" Christmas ornament of a red Make America Great cap, made of brass and finished in 24-karat gold. It was briefly sold on Amazon, where it was targeted with a flurry of critical reviews from the president-elect's detractors.
Related: Customers pan 'Make America Great Again' hat ornament
As of Friday morning, the ornament had 1.7 stars out of five from customer reviews.
One five-star review: "Made my Christmas tree great again!"
Hillary Clinton's campaign store didn't tout a Black Friday sale, but the website is still pushing its own merchandise. It advertised Friday a "last call" for free shipping on orders of $25 or more.
"Last chance to get your piece of history," the site said.
--CNN's Sophie Tatum contributed to this report.