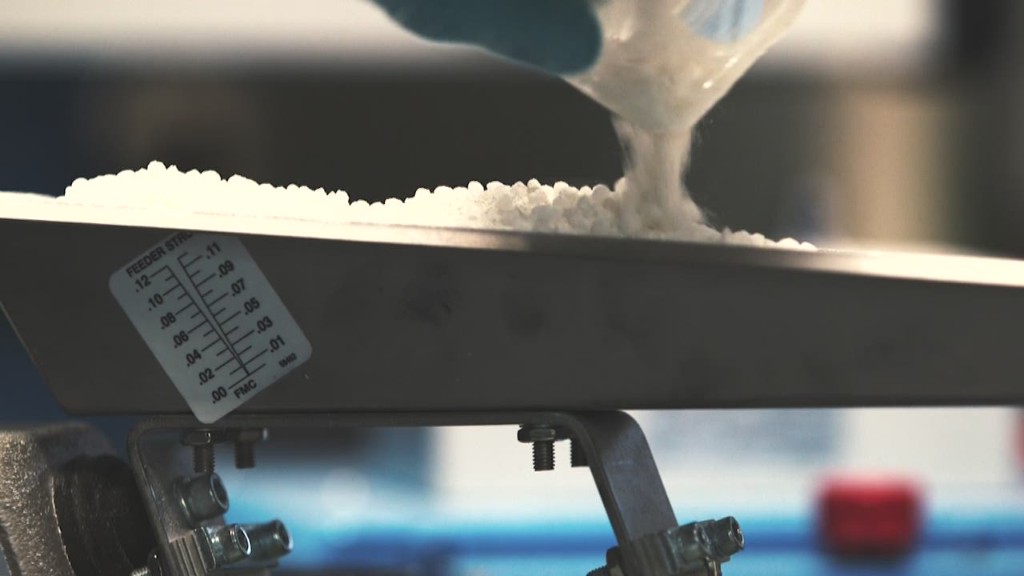 The U.K. isn't the only country that's using animal fat in plastic currency.
The central banks of Canada and Australia have confirmed to CNNMoney that their polymer bills also contain traces of animal fat.
The Bank of England admitted Monday that traces of tallow, derived from animal fat, can be found in the new British £5 notes that went into circulation in September.
The news prompted an immediate outcry from vegetarians and vegans, some of whom called on the central bank to stop using animal products in its currency.
"This is unacceptable to millions of vegans, vegetarians, Hindus, Sikhs, Jains and others in the U.K.," read the text of an online petition that quickly attracted more than 90,000 signatures.
The firm that supplies the polymer plastic used in Britain's £5 notes -- Innovia Films -- also supplies material used in polymer money in 23 other countries, including Canada and Australia.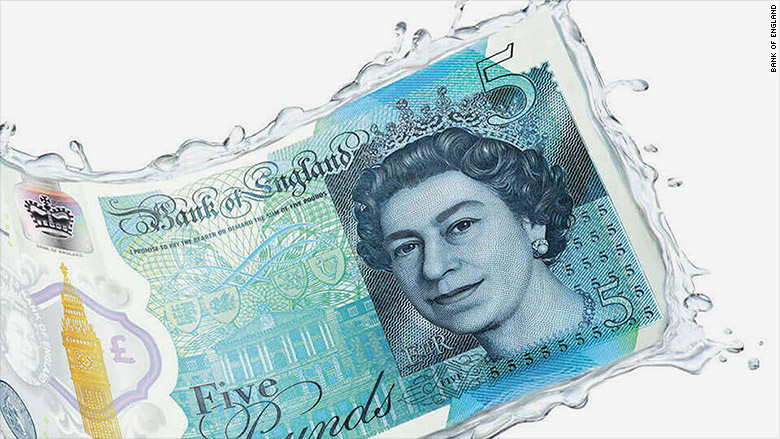 Representatives at the Bank of England and Innovia Films said Tuesday they had only recently become aware of the issue.
Patricia Potts, a spokeswoman for Innovia Films, confirmed that a supplier had used tallow to help make the material more "anti-static." She declined to name the supplier.
"They are looking to eliminate that, but obviously that will take time," Potts said. "It's a very difficult process."
Potts said Innovia Films would never "knowingly add any animal ingredients into our products."
Potts was not able to confirm that all 24 countries supplied by Innovia Films had animal fat in their notes. But she said it would be a "fair assessment."
"You can assume it's the same polymer," she said.
Tallow is a waxy white fat that's typically made from the kidneys and loins of cows, sheep and horses.
Central banks have been switching to polymer cash in recent years because the flexible material resists dirt and lasts longer than paper cash. It also allows for more robust security features.
Other countries that use polymer banknotes include Mexico, Malaysia, Nigeria and Chile.