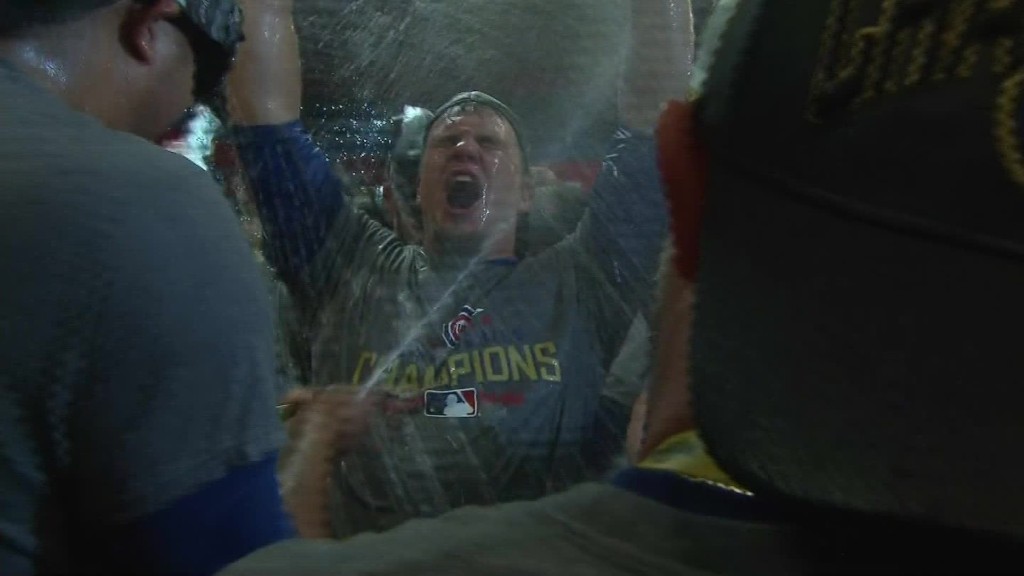 Donald Trump is the latest person to jump on the bandwagon of World Series champions Chicago Cubs.
Months after slamming the team's owners for doing a "rotten job" of managing the Cubs, Trump lavished praise on the Ricketts family on Wednesday.
He also announced that Cubs co-owner Todd Ricketts was his pick for deputy commerce secretary.
"Todd Ricketts is an immensely successful businessman with unparalleled knowledge of the finance industry," Trump said in a statement. "The incredible job he and the Ricketts family did in the purchase and turnaround of the Chicago Cubs -- one perfect step after another, leading to the world championship, is what I want representing our people. I am very proud to have him on our team."
During spring training in February, Trump had a decidedly different attitude toward the Ricketts. That's when he found out the Ricketts were big-time donors to a super PAC aimed at keeping him out of the White House.
He tweeted that "the Rickets (sic) family, who own the Chicago Cubs, are secretly spending $'s against me. They better be careful, they have a lot to hide!"
In March, Trump was asked to clarify his tweet by the Washington Post editorial board. He said the family was doing a "rotten job" as the owners of the Cubs.
"I mean, they are spending on me. I mean, so am I allowed to say that?" Trump asked. "I'll start doing ads about their baseball team. That it's not properly run or that they haven't done a good job in the brokerage business lately."
Before winning the World Series in 2016, the Cubs were already one of the most profitable teams in MLB.
The Cubs are valued at about $2.2 billion. That's up nearly three times what the team was worth when the Ricketts bought it in 2009.
Related: Trump's hate-love relationship with Cubs owners
Trump wasn't the only one to have a change of heart.
After pouring money into trying to stop Trump, the Rickettsfamily started funding Trump's bid through its Future45 super PAC. And, one of the sons, Pete Rickett, who is also the governor of Nebraska, endorsed Trump.
These signs of support seemed to help cool Trump's anger toward the family.
"I like him so much, I'm starting to like the Chicago Cubs again," Trump said of Pete earlier this year.