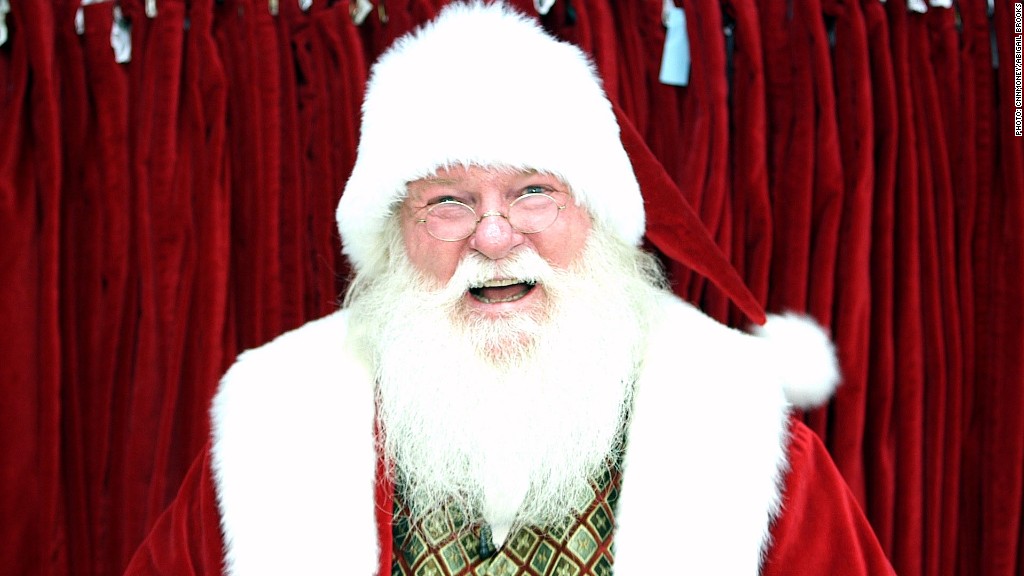 Christmas has come early for the companies that help Santa deliver gifts during the holidays. Shares of UPS and FedEx are both trading at all-time highs.
It's been a banner year for both shipping giants. UPS (UPS) stock is up 20% this year. Apparently, the answer to "What can Brown do for you?" is: Deliver big returns. And FedEx (FDX) has done even better. Its stock has surged nearly 30% so far in 2016.
Are the companies still good stocking stuffers for investors though? Momentum does seem to be on their side.
UPS CEO David Abney told Bloomberg on Monday that he was expecting a record shopping -- and shipping -- season. He said shipping volume could be up 14% from a year ago.
And the holiday gift buying frenzy already is off to a good start.
Related: Target hits the mark and wows with holiday outlook
Cloud software company Adobe (ADBE), which tracks sales on Cyber Monday -- the Monday after Thanksgiving and Black Friday that has become an online shopping bonanza over the past few years -- said online sales hit a new record of $3.45 billion this year.
That's up more than 12% from a year ago. And consumers are increasingly using their phones to shop. Cyber Monday mobile sales hit nearly $1.1 billion, a 34% increase from Cyber Monday 2015 according to Adobe.
And it seems many consumers decided to buy online on Black Friday instead of braving the crowds at traditional retailers too. Online sales on Black Friday topped $3 billion for the first time, Adobe said. Mobile sales exceeded $1 billion that day as well.
The success of Amazon (AMZN) is clearly one factor driving strong online sales. It is great news for UPS and FedEx -- even though there are concerns about Amazon trying to build a shipping network of its own with investments in drones and freight airlines.
Related: Wheels up! Amazon is investing in airplanes
But UPS and FedEx both have many other reasons for holiday cheer.
Amazon isn't the only place where people are buying gifts online.
Brick-and-mortar retail giants Walmart (WMT), Target (TGT) and Best Buy (BBY) have all stepped up their investments in their digital operations -- and it is paying off. These three retailers reported strong online and mobile sales growth in their most recent quarter.
So if this keeps up, UPS and FedEx will continue to benefit.
Heck, maybe we'll soon get an IPO from Dasher, Dancer, Prancer, Vixen, Comet, Cupid, Donner and Blitzen. (Ticker symbol of SLGH?)
And don't forget Rudolph too of course. He is the most famous reindeer of all.