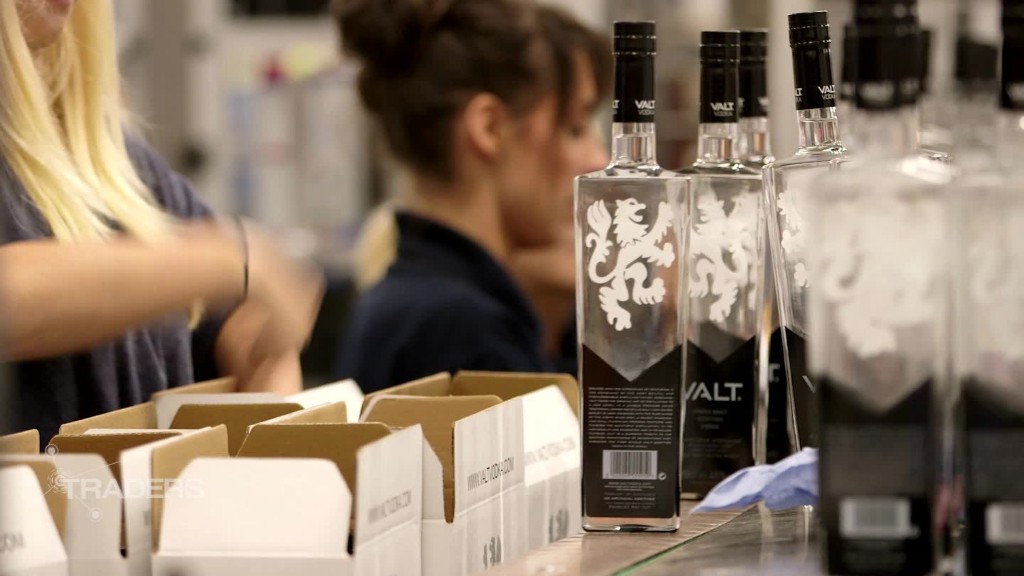 South Koreans have reacted angrily to a new advert for Absolut Vodka featuring huge anti-government demonstrations that have brought downtown Seoul to a standstill in recent weeks.
Absolut Korea's ad shows thousands of protestors holding candles, with the crowd forming the shape of the vodka brand's signature bottle. The words "The Future is Yours to Create" are written across the top.
The company shared the image on its official Facebook page Saturday.
Thousands of Facebook users criticized the ad, with many calling on the company to take it down. They said it was inappropriate for Absolut to use the protests to sell alcohol.
Related: South Korea's parliament votes to impeach President Park Geun-hye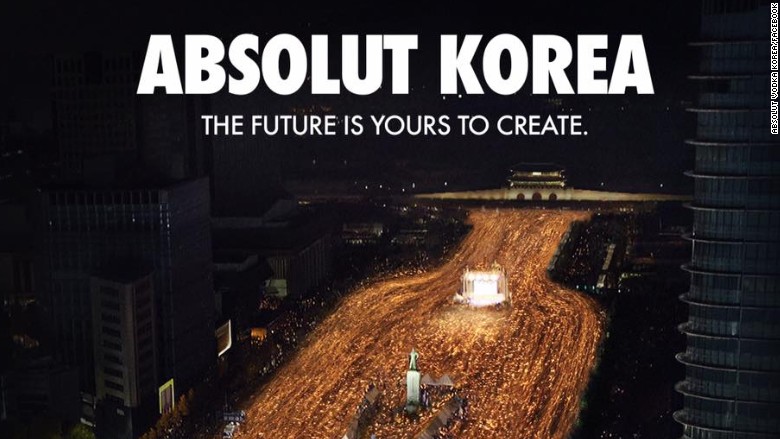 "What is the relationship between vodka and the protest? I don't even get who the target is for this ad, when the company uses Korean citizens in this situation," wrote Yoneu Won.
"If this was a World cup match or a concert, it might have been suitable. However, if you know what this picture means, I don't think it's right to connect it to alcohol," wrote Hyojang Chang.
Related: Sprite's #BrutallyRefreshing ads were brutally sexist
Absolut's parent company, Pernod Ricard (PDRDY), did not respond to a request for comment.
Hundreds of thousands of people took part in protests to demand President Park Gyen-hye's resignation over a corruption scandal. They filled the streets of Seoul despite freezing weather.
Lawmakers voted on Friday to impeach Park, and thousands took to the streets again to celebrate.
Pernod Ricard is not the first beverage company to run into trouble recently for its advertising.
In August, Coca-Cola (KO) ran an Irish ad campaign for Sprite that was meant to be "brutally refreshing."
The campaign used phrases such as "She's seen more ceilings than Michelangelo," and "You're not popular, you're easy." It was quickly slammed as "sexist" and "misogynistic" by social media users.
The company apologized and removed the ad from billboards and websites across the country.
-- Jenny Roh contributed to this report.