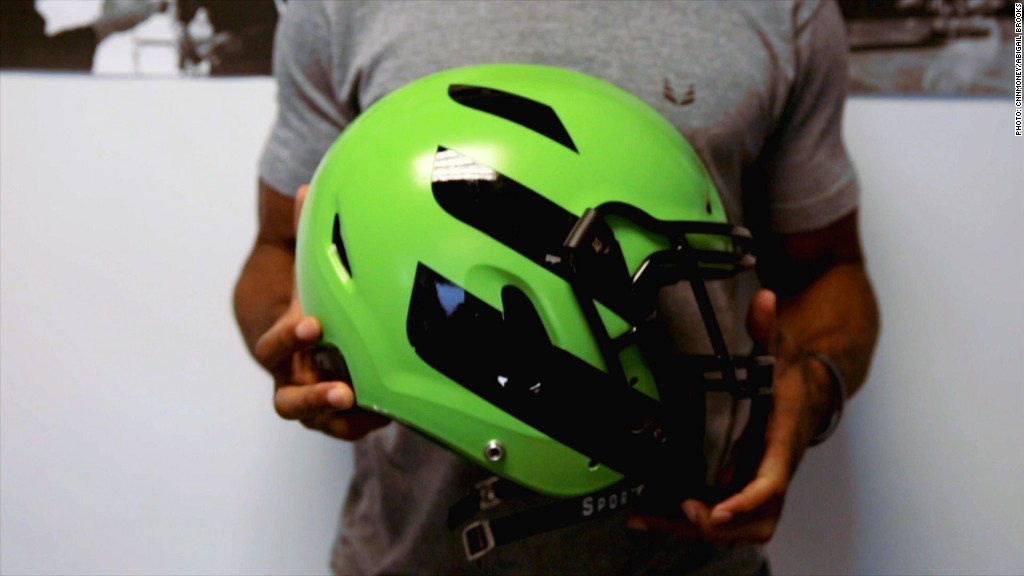 Terry Beasley can barely get out of bed. He keeps an ice pack on his head and a cloth over his eyes to keep out the light. The excruciating headaches never go away.
Beasley, a star receiver at Auburn University, spent three years in the NFL playing for the San Francisco 49ers. He's one of thousands of retired pro players who will soon benefit from a multi-million dollar concussion settlement with the NFL.
As research has expanded, links have been found between blows to the head football players sustain and several degenerative brain diseases.
The money will finally be distributed to players after the Supreme Court announced this week that it will not hear an appeal of the case.
Players had sued the league, claiming the NFL hid the risks of brain injury. The settlement could award up to $5 million each to players who retired before July 7, 2014.
For Beasley, 66, and his wife, Marlene, the money can't come soon enough.
"It's going to help us buy the medicines he needs, get the physical help he needs from remodeling our house to make it handicap accessible to having someone with him 24 hours a day," Marlene said.
She met her husband when he was in the hospital and she was working as a psychiatric nurse. Eventually, she stopped working to care for him.
"My job is Terry 24 hours a day," Marlene said.
While in the NFL, Beasley went up against some of the most formidable players, including Dick Butkus. His style of play put him in the perfect position to take "numerous bad hits," according to Marlene.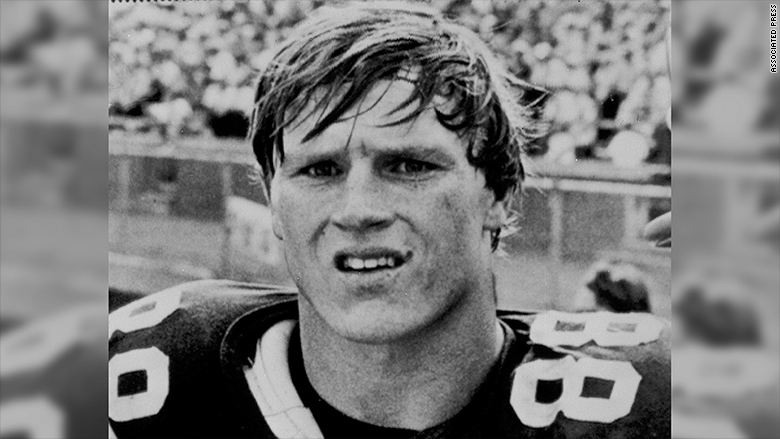 Beasley suffered more than 40 concussions over his career, and is on more than 10 medications. He's essentially confined to his bed and has short seizures every day.
"He has trouble speaking," said Marlene, who spoke with CNNMoney in Beasley's stead. "Terry gets injections for the pain, but it never goes away. He sleeps for a couple hours when he can until the pain gets so bad that it wakes him up."
Related: Can this helmet make football safer?
The settlement money should start rolling out in the spring of 2017. Over 11,000 former players have already preregistered for the benefits, which will be distributed based on the severity of the player's brain disease, their age and the number of seasons they spent in the league.
Players can get up to $5 million if they are diagnosed with the degenerative brain disease ALS, also known as Lou Gehrig's disease.
Relatives of any former players who died with CTE, which has been found in athletes who suffer repeated blows to the head and can only be diagnosed in an autopsy, may receive $4 million.
Players with Parkinson's disease and Alzheimer's will be awarded value of $3.5 million.
A neurocognitive impairment such as moderate dementia can mean an award of $3 million for players while an impairment like early dementia is worth $1.5 million.
Despite the severity of his condition, Beasley won't get the maximum award because his NFL career lasted for only three years.
Beasley used to tell his wife that he'd do it all over again if given the chance. Now he tells her he would give up football if he could go back.
"I want people to know football is not just a game -- these men are putting their lives on the line every time they get on the field," Marlene said. "The symptoms will follow them for the rest of their lives."
Former players still have a few weeks to apply for the settlement and can get more information about it at www.nflconcussionsettlement.com.