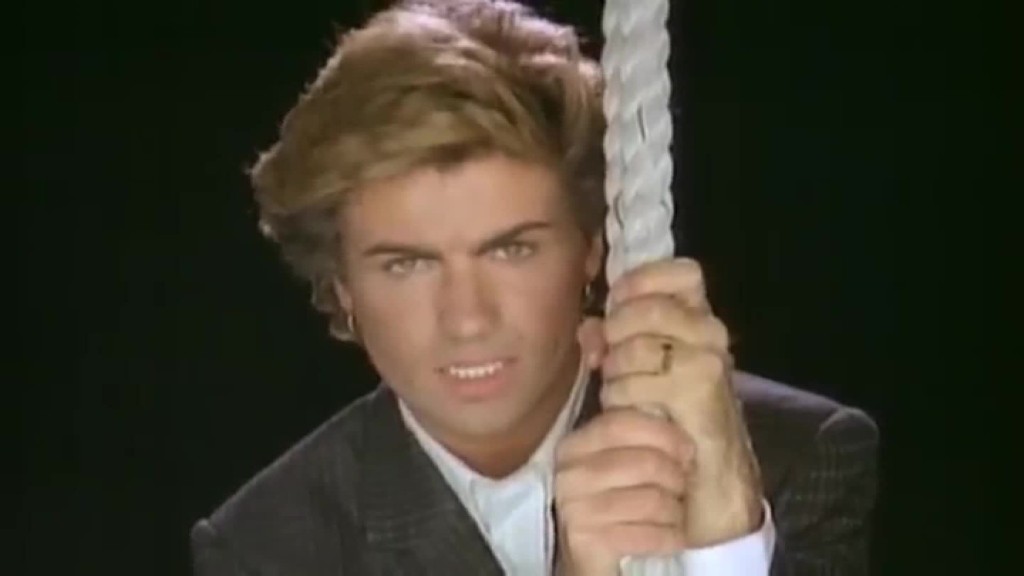 He was much more than just Wham!
George Michael, who died over the Christmas holidays, was a global pop star who made the rare transition from catchy boy band member to critically acclaimed solo artist.
His career spanned three decades and eight studio albums, and for a time during the 1980s, Michael outsold Prince, Michael Jackson and Madonna.
Related: The sun goes down on beloved pop star George Michael
Michael met his Wham! partner, Andrew Ridgeley, at school. The duo shot to fame in the early 1980s with hits such as "Wham Rap!" "Wake Me Up Before You Go-Go" and "Careless Whisper."
By the time they disbanded, Wham! had sold 25 million records, become the first Western band to play in China in 1985, and, according to Michael's official website, "departed in a blaze of glory" to a crowd of 72,000 people in Wembley Stadium in 1986.
Going solo
But it was his solo career that turned him into a megastar.
Michael wrote and produced all but one single on his 1987 debut album "Faith." The music, more mature than the pop ballads of Wham!, proved a hit with the critics, earning Michael a Grammy for album of the year.
"Faith" went on to sell more than 10 million copies in the U.S. alone, 25 million worldwide.
His follow-up album "Listen Without Prejudice Vol. 1" topped the British charts in 1990, and climbed to number two in the U.S. -- just behind MC Hammer.
Battling the music industry
It wasn't all plain sailing. Michael had a bitter, public falling out with his record label Sony (SNE).
He sued the recording company, claiming it wielded too much power over the direction of his work and career, leaving him in a position of "professional slavery." Michael lost the lawsuit in 1994.
"Prince and George Michael are the two pioneering artists who really put it to the music industry and never backed down, no matter how much money they lost," said Ian Halperin, author of "Unmasked: The Final years of Michael Jackson."
Prince had a legendary dust up with his record label, Warner Bros., in the early 1990s, famously changing his name to an unpronounceable symbol in order to get out of his recording contract.
Crossover appeal
Despite his perceived lack of professional freedom, Michael's solo career was groundbreaking in many respects. Immediately after leaving Wham!, he sang with Stevie Wonder at The Apollo Theater, and became the first white male vocalist to duet with Aretha Franklin.
"He actually proved capable of duetting with Aretha Franklin, which was not easy for a vocalist," said journalist Michael Musto, a former columnist for The Village Voice. "And he had roots in R&B and that's why he wanted to sing with Aretha Franklin."
During the 1988 "Faith" world tour, Franklin joined Michael onstage in Los Angeles to perform "I Knew You Were Waiting." The concert became the second highest grossing event that year.
Risqué songs such as "I Want Your Sex" also had crossover appeal.
"I don't remember categorizing George Michael as any kind of artist ... he's not a black artist or he's not a pop artist. He was just an artist and he just brought so much diversity of audience and diversity of people to his shows," said radio host and entertainment lawyer Mo Ivory.
In 1989, Michael won the Grammy for favorite soul/R&B male artist, beating out Michael Jackson and Bobby Brown.
Out and proud, eventually
Michael's personal life was always of great interest to his fans. The singer hid his homosexuality from the public for years. He was arrested in 1998 for soliciting sex in a public bathroom in California.
"I told myself I was straight, but I shouldn't have worried, cause my maker had better plans for me," Michael sang in his 2006 single "An Easier Affair."
Michael parodied the arrest in the video for his 1998 single "Outside."
"I want people to know that I have not been exposed as a gay man in any way that I feel -- I don't feel any shame," he told CNN in an interview shortly after the arrest.
"I feel stupid and I feel reckless and weak for having allowed my sexuality to be exposed this way. But I don't feel any shame whatsoever, and neither do I think I should," he said.
Philanthropy
Throughout his career, Michael supported AIDS organizations and groups working to end world famine.
He performed on Band Aid's "Do They Know It's Christmas" and donated all Wham! royalties from the "Last Christmas/Everything She Wants" single to Ethiopian famine relief.
Michael later teamed up with Elton John to record a duet of "Don't Let The Sun Go Down On Me," donating proceeds to an AIDS hospice and a children's charity. He also contributed three original songs to "Red Hot + Dance," an album released by an AIDS research charity.
The music remains
Michael released his last compilation album, "Symphonica" in 2014. The album was a critical success and debuted at No. 1 in the U.K.
At the time of his death, he was working on a documentary film titled "Freedom," due for release in March 2017, along with a reissue of the "Listen Without Prejudice" album.
-- An earlier version of this story incorrectly stated Michael was arrested in England in 1998.