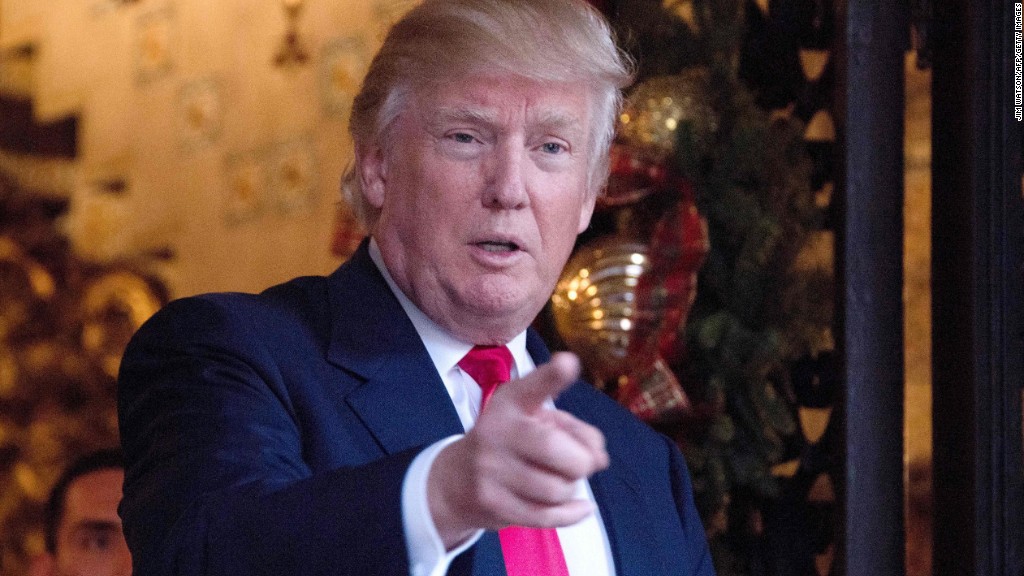 A group of ethics hawks, including former Republican elected officials, is pushing again for President-elect Donald Trump to sell his business holdings.
The bipartisan group of organizations and experts said in an open letter that it's not enough for Trump to hand over management of the Trump Organization to his children when he takes office in two and a half weeks.
Selling it all is the only way for him to avoid conflicts of interest, the letter said.
"Respectfully, you cannot serve the country as president and also own a world-wide business enterprise, without seriously damaging the presidency," the group said.
They praised Trump for steps he's already taken, including forgoing some real estate ventures and shuttering his foundation, but they said fully divesting is the only solution.
Trump has stakes in hundreds of businesses around the world. Experts in government ethics are concerned that his personal profit motive could cloud the decisions he makes as president.
In addition, the Constitution's Emoluments Clause bars elected officials from receiving payments from foreign governments. Some ethics experts say Trump will be in violation of it the moment he takes the oath of office, partly because of his Washington hotel, which does business with foreign embassies.
The experts and organizations want Trump to sell his stake in the business and hand the assets over to an independent manager who will handle them without his knowledge, in what's known as a blind trust.
The same group sent a letter to Trump in December making the same demand.
Trump has said he will allow his adult children to run the company. He promised to discuss it at a "major news conference" on Dec. 15, then postponed it.
Related: Trump says he'll divest businesses
One of his top advisers, Kellyanne Conway, told CNN on Monday that the tentative new date is January 11. Trump has not held a press conference since July.
The letter was signed by Republican former politicians like Gov. Christie Whitman of New Jersey and Rep. Mickey Edwards of Oklahoma, the former chairman of the House Republican Policy Committee. It also includes top ethics advisers from Republican and Democratic presidential administrations.
Representatives for Trump did not immediately respond to a request for comment.