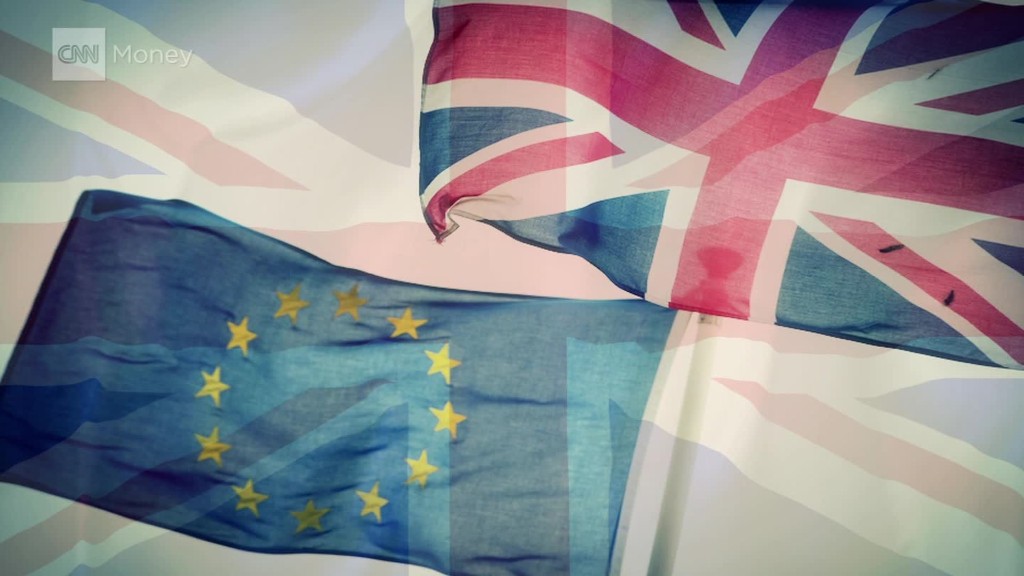 Britain has a new man in Brussels.
Prime Minister Theresa May has moved quickly to fill a key government vacancy, announcing the appointment of Tim Barrow as the country's ambassador to the European Union after his predecessor's controversial resignation.
Barrow will play a key role in negotiating Britain's exit from the EU, but he'll need to get up to speed quickly: May has promised to trigger talks with Brussels by the end of March.
Here's what you need to know about the man stepping into one of the toughest jobs in Europe:
Deep European experience
Barrow is a career diplomat who most recently served as political director at the Foreign Office. He has also spent a five-year stint as ambassador to Russia and two years as Britain's envoy in Kiev.
The diplomat has a deep knowledge of Brussels, having done two tours of duty in Europe's power center.
He's also seen as having an effective working relationship with Foreign Secretary Boris Johnson.
Related: Why Brexit talks just got much harder for the U.K.
Taking over after a storm
Barrow will be replacing Ivan Rogers, another experienced diplomat whose sudden resignation this week resulted in a political firestorm.
Rogers, who had been criticized by Brexit supporters, appeared to be frustrated by the government's approach to Brexit talks. In a farewell note published by British media, Rogers encouraged his staff to continue to challenge "ill-founded arguments and muddled thinking."
Prominent Brexit supporters quickly suggested that May choose a successor who fully supported Britain's separation from the EU, a plan that drew a sharp rebuke from other politicians who said it was important to retain impartiality in civil service positions.
Barrow, however, appears to be very much in the mold of his predecessor, having spent a career representing the U.K.
Related: How prepared is Britain for Brexit?
'Practical' and 'fearless'
Charles Crawford, a former ambassador who worked with Barrow, described him in a radio interview as "someone who's very practical."
"Tim will be fearless .. in putting to ministers the choices," Crawford said. "But they have to take the decisions."
Major questions remain about the government's priorities for Brexit negotiations, a reality made clear by Rogers' goodbye note to staff.
"We do not yet know what the government will set as negotiating objectives for the U.K.'s relationship with the EU after exit," he wrote.