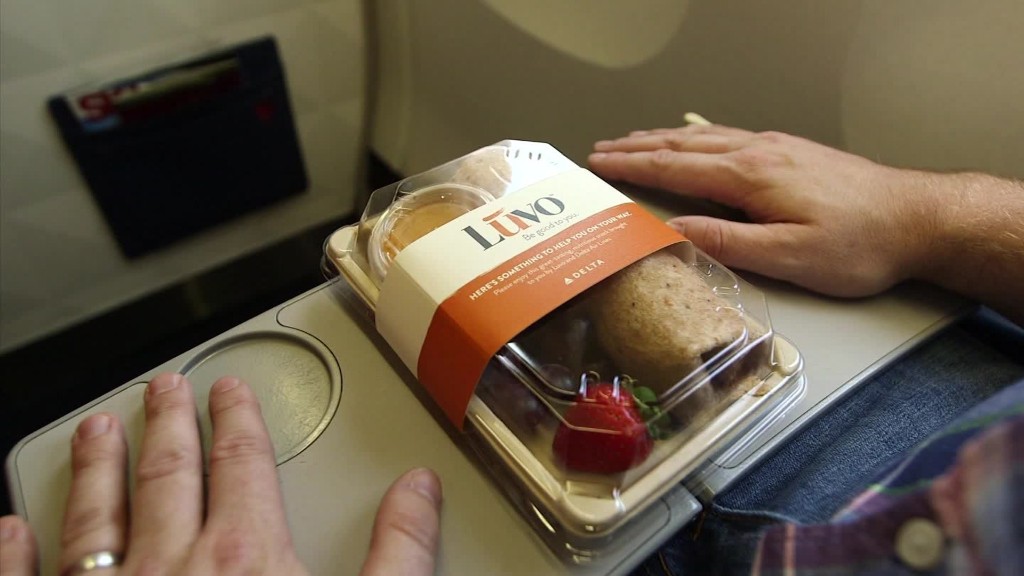 New York Governor Andrew Cuomo has announced a $10 billion plan to overhaul John F. Kennedy International Airport, one of the nation's busiest and most crowded.
Cuomo wants to update and expand the terminals and improve road and rail access at JFK, which served 60 million passengers last year and receives more international travelers than any other airport in the United States.
A $8 billion project is already underway to rebuild New York's other airport, LaGuardia, which Vice President Joseph Biden once dismissed as worthy of a "third-world country."The first new gates there are expected to open in 2018.
Cuomo's office did not have a timeline for the JFK overhaul.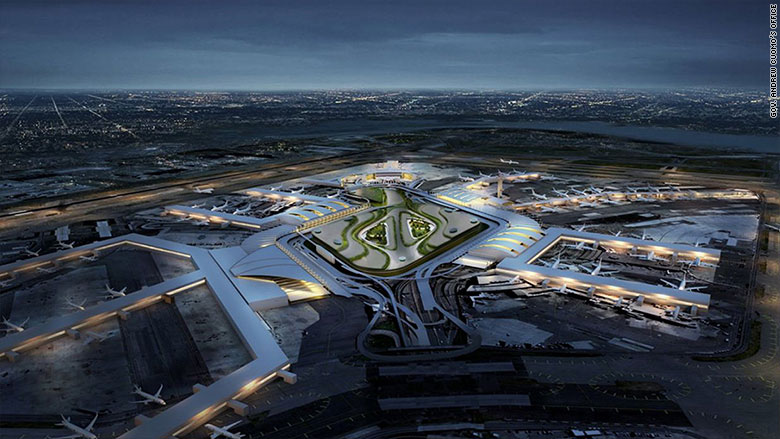 The plan calls for untangling the "confusing spaghetti network for on-airport roads that lead to multiple bottlenecks and chokepoints." It also calls for improving and expanding terminals, with fine dining and shopping, plus conference spaces.
Work on the roads is to begin immediately with $1.5 billion to $2 billion in state funding, Cuomo's office said.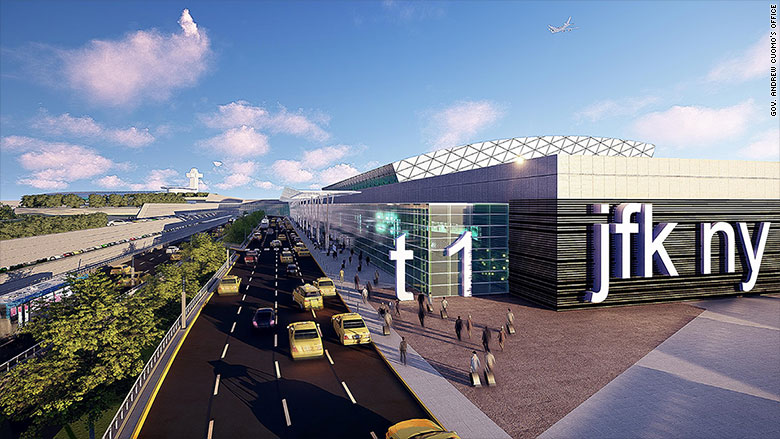 An additional $8 billion will be spent at the airport itself, with $7 billion coming from airlines that operate there, like JetBlue (JBLU), Delta (DAL) and American (AAL). The Port Authority of New York and New Jersey will provide the other $1 billion.
Related: Retired TWA terminal is an icon of the Jet Age
JFK underwent a partial face lift in 2008, when JetBlue built the sleek Terminal 5 while preserving the retired TWA terminal, with its distinctive "Mad Men"-era architecture, for future use as a hotel.