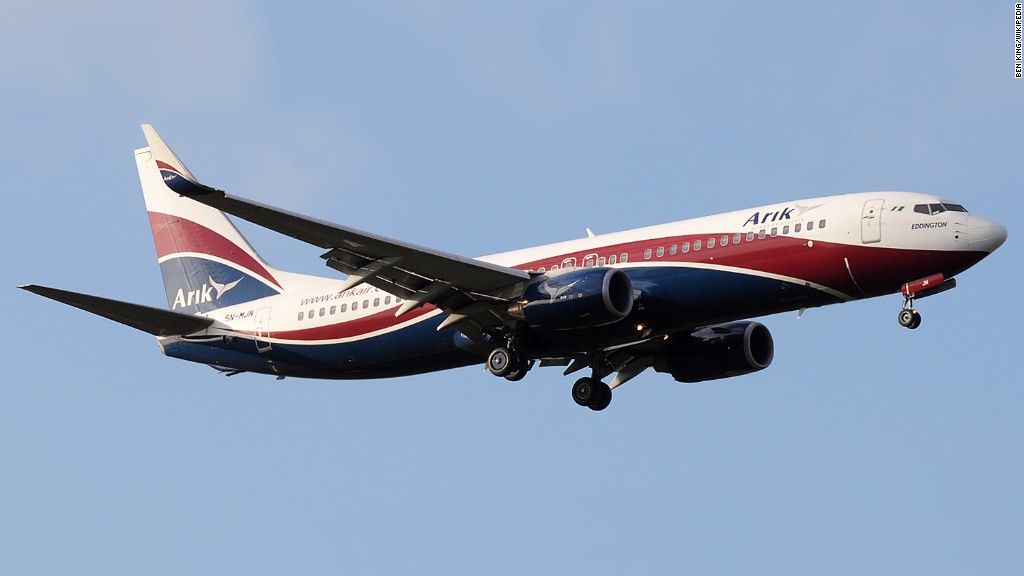 It just got a whole lot harder to reach Nigeria's capital city.
The main airport serving Abuja will be shut down for six weeks starting March 8 so that its dilapidated single runway can be repaired.
The airport is the second busiest in Nigeria, handling more than 5 million passengers a year. Hadi Sirika, the minister of state for aviation, said the government had no choice but to divert traffic.
"Whether we shut this runway down or we don't, the runway is on its way to shutting itself," he said. "The entire structure of the runway has failed."
Sirika said the runway was only ever intended to be used for 20 years, a deadline that has long since passed.
Flights will be diverted to Kaduna during the closure, according to local media. The much smaller airport is located roughly 125 miles (200 kilometers) north of Abuja.
Passengers heading for Abuja will be transported by road, local media reported Sirika as saying. But this has raised safety concerns because of an escalating conflict between herdsmen and farmers in Kaduna state.
Related: Nigeria is an economy divided
Nigeria's government is based in Abuja, but the country's commercial capital is Lagos. The airport's closure is likely to make travel much more difficult for businesspeople.
"We need this just as much as a bullet in the head," economist and businessman Bismarck Rewane told the BBC. "Abuja is so important ... this could disrupt as much as 20% to 25% of business activity."