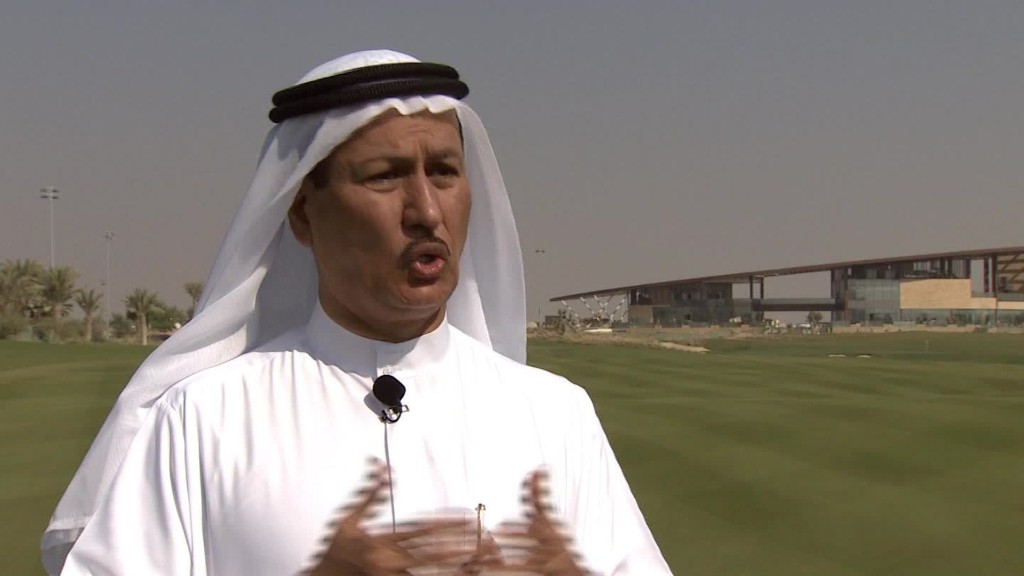 DAMAC Properties, a Dubai-based developer, confirmed that it discussed a new business deal with President-elect Trump over the weekend.
Trump said the proposed deal was worth $2 billion deal, but he turned it down.
The president-elect made the revelation Wednesday during the first press conference he's held since being elected.
"Over the weekend, I was offered $2 billion to do a deal in Dubai with a very, very, very amazing man," who Trump identified as Hussain Sajwani, chairman of DAMAC Properties. "And was offered $2 billion to do a deal in Dubai, number of deals. And I turned it down. I didn't have to turn it down because as you know I have a no conflict situation because I'm president."
"It's a nice thing to have," Trump added.
DAMAC confirmed the offer.
"DAMAC can confirm that the discussions took place as stated in the media briefing, but the proposals were declined," a spokesperson for the company said. "These proposals were for a variety of different property deals."
The spokesperson said he could not add details "for competitive reasons."
Related: Dubai golf course developer: Trump 'doesn't discriminate'
Trump already has two existing projects with DAMAC.
Trump International Golf Club, Dubai is set to open in 2017. Trump World Golf Club Dubai, UAE, designed by Tiger Woods, is expected to open in 2018.
The DAMAC chairman Sajwani stood by Trump even after his comments about banning Muslims from entering the U.S.
Trump eventually softened his stance, saying he'd enact a policy wherein immigrants from high-risk countries are registered and tracked.
Trump recently praised Sajwani during a 10 minute speech he gave at a party on New Year's Eve at Trump's Florida home Mar-a-Lago.