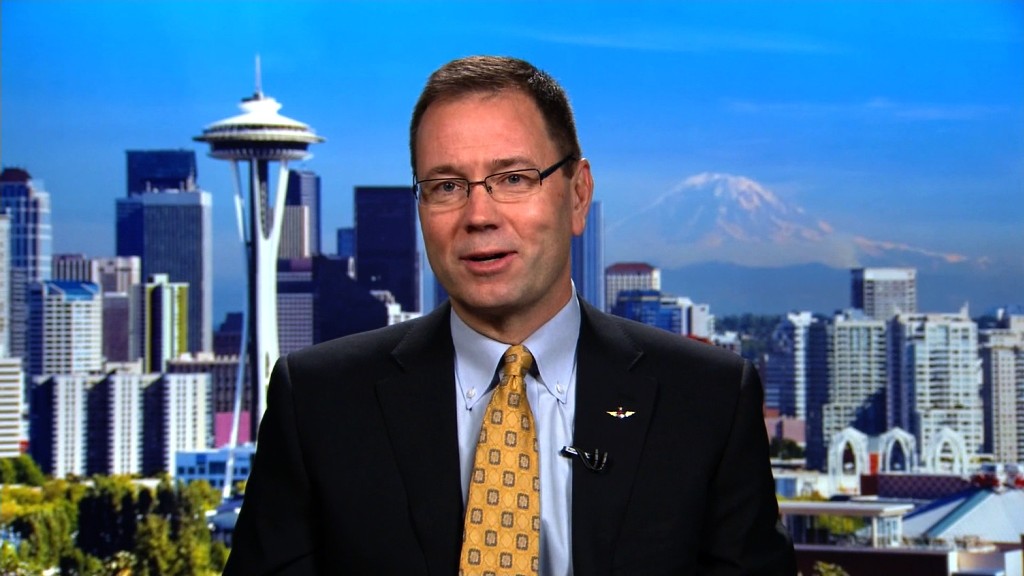 Here's some potentially great news for Donald J. Trump. A key market barometer that shares the President-elect's initials has been rallying lately. And that's often a promising sign for the broader markets and economy.
The Dow Jones Transportation Average (DJT) -- often referred to by traders as the DJT or the Dow Jones Transports -- is up nearly 10% since the election and has continued to head higher so far in 2017.
Why is that a positive for Trump?
The DJT has 20 key airline, railroad, trucking and shipping stocks in it. American (AAL), United (UAL), Union Pacific (UNP), UPS (UPS) and FedEx (FDX) are members.
These are all very cyclical companies. When they're doing well, it's often considered a good omen for the overall economy.
Three of the index's stocks -- Southwest (LUV), Alaska Air (ALK) (which just completed the purchase of Virgin America) and railroad CSX (CSX) -- hit all-time highs earlier this week as well.
Transportation stocks did slip a bit on Thursday along with the broader market. It didn't help that Delta (DAL) reported a drop in quarterly profits and hinted that higher labor costs could put pressure on earnings going forward.
But CEO Ed Bastian told CNBC Thursday that the election of Trump definitely boosted consumer confidence and Delta's bookings. He said that the end of December was "really strong."
Related: Delta CEO says customers optimistic about Trump
CSX, United and Union Pacific will all report their latest results next week. It will be interesting to see if they also mention an uptick in sentiment -- for both consumers and businesses -- due to Trump.
Railroads in particular could benefit from Trump's policies. He's a fan of the coal industry -- unlike President Obama and Trump's challenger Hillary Clinton. The big railroads get a decent amount of revenue from coal shipments.
That could be one of the main reasons why shares of CSX, Union Pacific and Norfolk Southern (NSC) have all done even better than the broader DJT since the election. They're each up between 15% and 20%.
But one railroad has been left behind.
Shares of Kansas City Southern (KSU), which operates a rail line that runs into Mexico, has fallen nearly 15% since the election on concerns about tenuous Mexico-U.S. relations with Trump calling for a wall to be built on the border to keep illegal immigrants out and also imposing a tax on goods coming in from across the border.