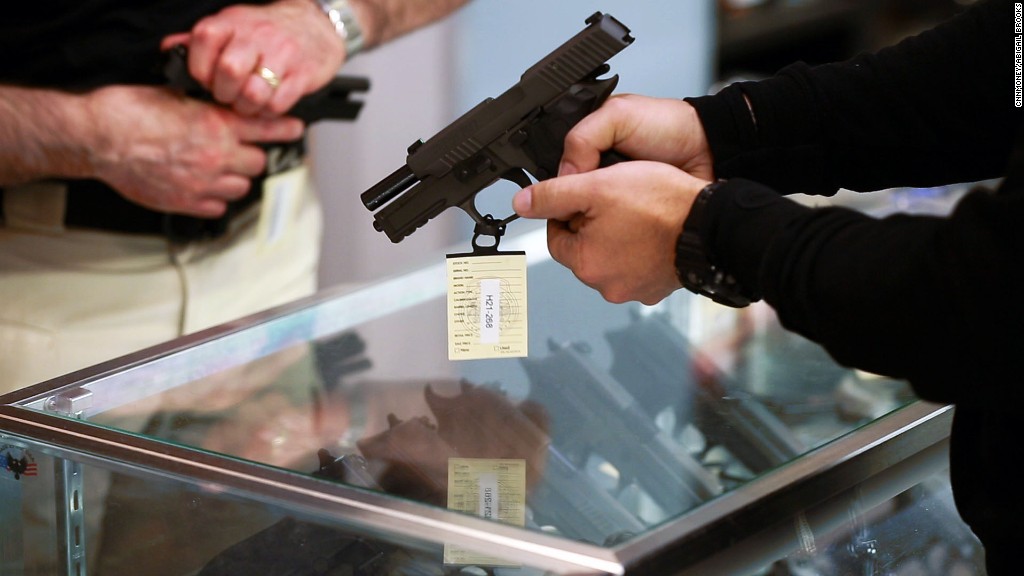 Airport security screeners confiscated a record number of guns in carry-on bags last year, and most of them were loaded.
The Transportation Security Administration said it discovered 3,391 guns in carry-ons at checkpoints in 2016, a 28% increase from the year before. That works out to about nine every day.
The TSA said 83% of the guns were loaded.
The number of guns confiscated at checkpoints has climbed every year since 2007. One obvious reason is that Americans have more guns. The number of background checks conducted by the FBI for gun purchases and permits has climbed almost every year over the same period.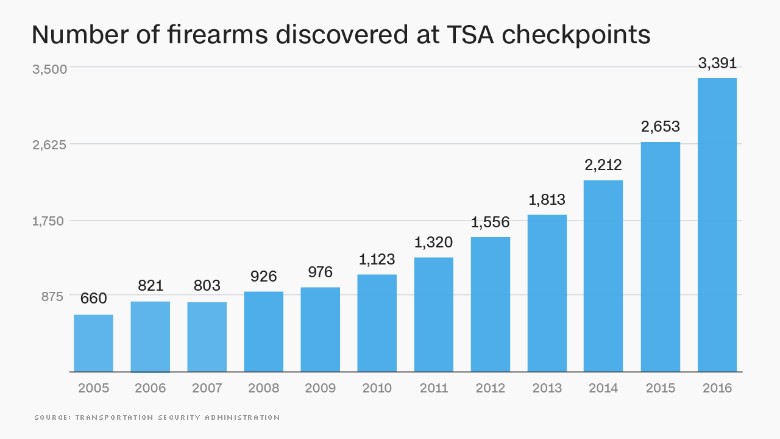 Hartsfield-Jackson Atlanta International Airport had the most guns discovered last year, 198, followed by Dallas/Fort Worth International and George Bush Intercontinental in Houston. Georgia and Texas have relatively lax gun control laws.
Related: What does the TSA do with your weapons
Among the other prohibited items found by the TSA at checkpoints were fake but realistic grenades, cane swords, and knives disguised as combs, belt buckles and lipstick.
In a blog post, the TSA asked passengers to give their luggage a once-over before they bring it to the airport.
"Many people who have brought guns, ammunition, knives and other prohibited items say that they did so unknowingly," the agency wrote.