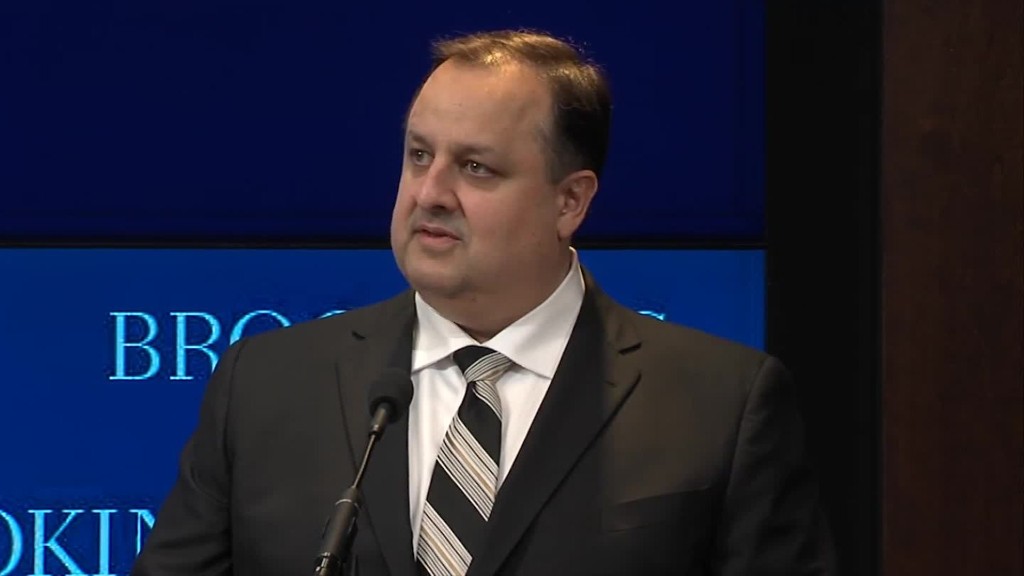 A federal ethics director's decision to publicly criticize Donald Trump's plan to address conflicts of interest has sparked a political battle on Capitol Hill.
Rep. Elijah Cummings, the ranking Democrat on the House Oversight Committee, blasted committee chair Jason Chaffetz and the Trump transition team Sunday for what he called a "blatant, coordinated attack" on Walter M. Shaub, the director of the Office of Government Ethics.
The statement from Cummings came after Chaffetz, a Republican, told George Stephanopoulos on ABC's "This Week" that Shaub's remarks about Trump's plan have been "unethical." Chaffetz has also called on Shaub to appear before his committee for an interview, which Cummings says should be held in public.
Related: House Oversight chair asks government ethics official to appear before committee
Incoming White House chief of staff Reince Prebus said earlier on "This Week" that Chaffetz was right to call for an investigation into the ethics office.
Shaub caused a stir in Washington last week when he said Trump's proposal to separate himself from his business empire was "wholly inadequate."
Trump ignored the advice of most outside ethics lawyers, who wanted him to sell his holdings to avoid conflicts of interest. He instead said he would keep his interests but hand over control of the business to his sons.
Related: The little-known ethics director who took on Trump
Shaub disagreed with that decision while delivering a speech at the Brookings Institution on Wednesday.
"I don't think divestiture is too high a price to pay to be the president of the United States of America," he said.
The ethics director also explained a series of unusual tweets sent from the ethics office's account in November that enthusiastically congratulated Trump for divesting himself of his holdings, even though Trump had not done so. Shaub said he was trying to use Trump's favored way of communicating to encourage him to divest.
Shaub's office is not an enforcement agency, but it advises executive branch officials about how to avoid conflicts. The office is combing through the financial holdings of Trump's Cabinet nominees to look for problems.
The president is not bound by federal conflict of interest rules that apply to other executive branch officials. But previous presidents have traditionally resolved potential conflicts by either creating blind trusts or investing in diversified, government-approved mutual funds.
Related: Government ethics chief blasts Trump over plans for business
Chaffetz told Stephanopoulos that criticisms of Trump's conflicts plan were "premature."
"The president-elect hasn't even been sworn in yet," he said. "So, all this flailing about how he's done everything wrong is a little premature at best."
Asked if he would request more information on Trump's business dealings after the inauguration, Chaffetz said "not necessarily," adding that he would not go on "fishing expeditions."
Cummings on Sunday urged Congress to obtain documents on Trump's financial holdings.
"Republicans should start doing their job under the Constitution rather than doubling-down on their retaliatory attacks against ethics officials, acting as the president-elect's personal cheerleaders, and doing back-flips to avoid doing any real oversight," Cummings said.
The Office of Government Ethics did not immediately respond to a request for comment.