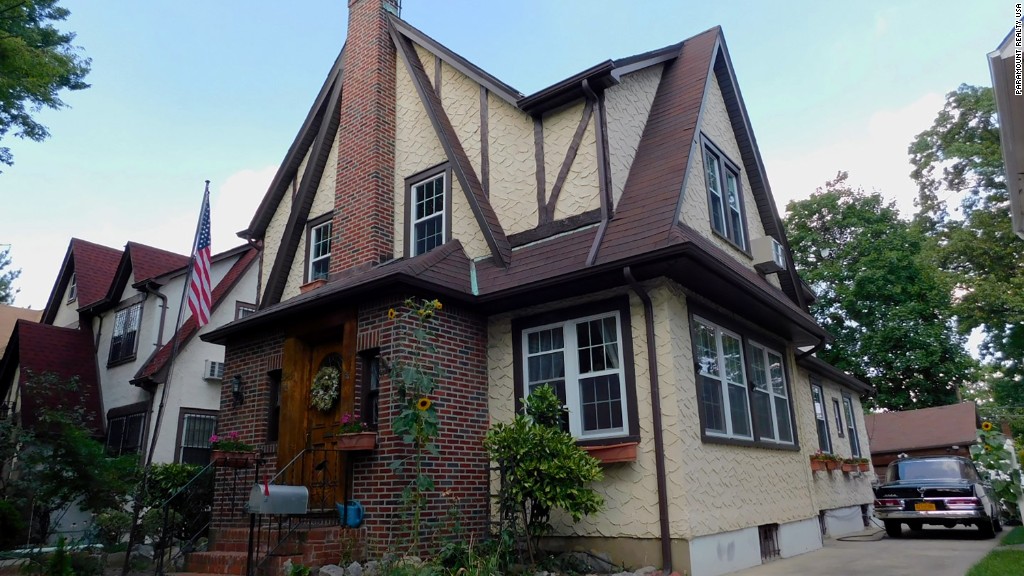 The house that Donald Trump called home during his earliest years is up for sale -- again.
The home, which is located in Queens, New York, is being sold in a sealed bid auction on Tuesday.
Interested buyers must submit their bids on the five-bedroom brick and stucco Tudor-style home by 4:00 p.m. along with a 10% deposit. They will not know what others are bidding. The current owner will then have a few days to review the offers and select a winning bid.
This isn't the first time the home is going up for auction. Its original long-term owners had planned to auction off the home on October 19, but they decided to postpone the sale.
At the time, Paramount Realty USA, the company running the auction, said the sellers wanted to give bidders "more time to evaluate the property."
The delay seemed to have worked in their favor.
Following Trump's sweeping presidential victory, an offer came in and the home was sold for nearly $1.4 million, according to New York City public records.
Related: Why it takes years to save for a down payment
Now the new owner is putting the home up for auction -- just days before Trump is set to be sworn in as the 45th president of the United States.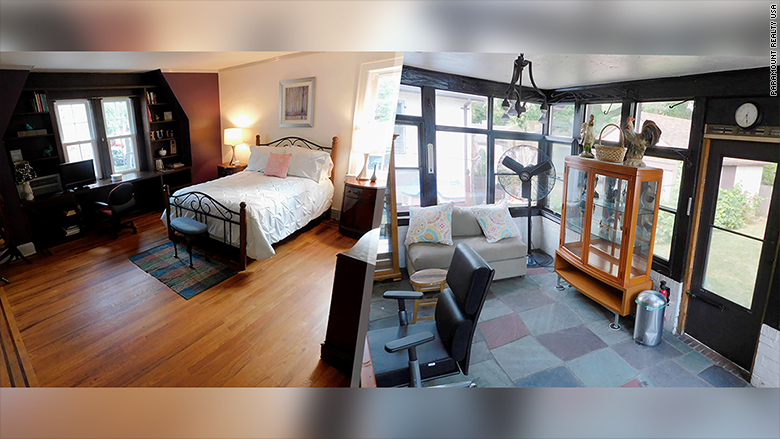 "We're offering an opportunity to buy a piece of history; who knows what it's worth? There are no comps for a property as rare as this," the seller, who was not named by the auction company, said in a press release in December." However, the home's deed identifies real estate developer Michael Davis as the purchaser.
The home has previously been listed on the market for as much as $1.65 million.
Related: Government-backed mortgages are about to get cheaper
The 2,500-square foot house is located in Jamaica Estates, a wealthy neighborhood in Queens. It has four full bathrooms, a library, finished basement and a two-car garage.
To participate in the auction, potential bidders must pay $20 for due diligence information that includes a title report, the terms of sale, and a copy of the purchase and sale agreement.
According to Misha Haghani, owner of Paramount Realty USA, the home was built by Trump's father.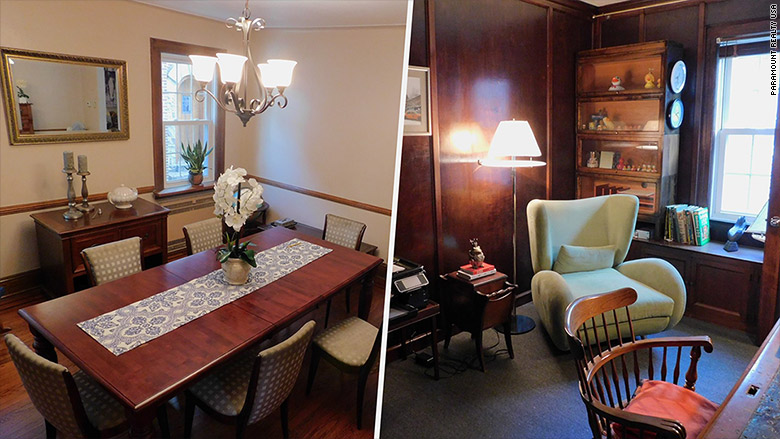 "A property as prominent as this has intangible value that goes beyond just the real estate -- it's like art and that's why an auction is the perfect platform in which to sell it," he said in the December press release.
In September, The Tonight Show host Jimmy Fallon asked the then-presidential nominee about the home being sold.
"That is where I was born," Trump said when Fallon showed him a photo of the home. "I had a really good childhood; oh that's sad to look at that, I want to buy it."