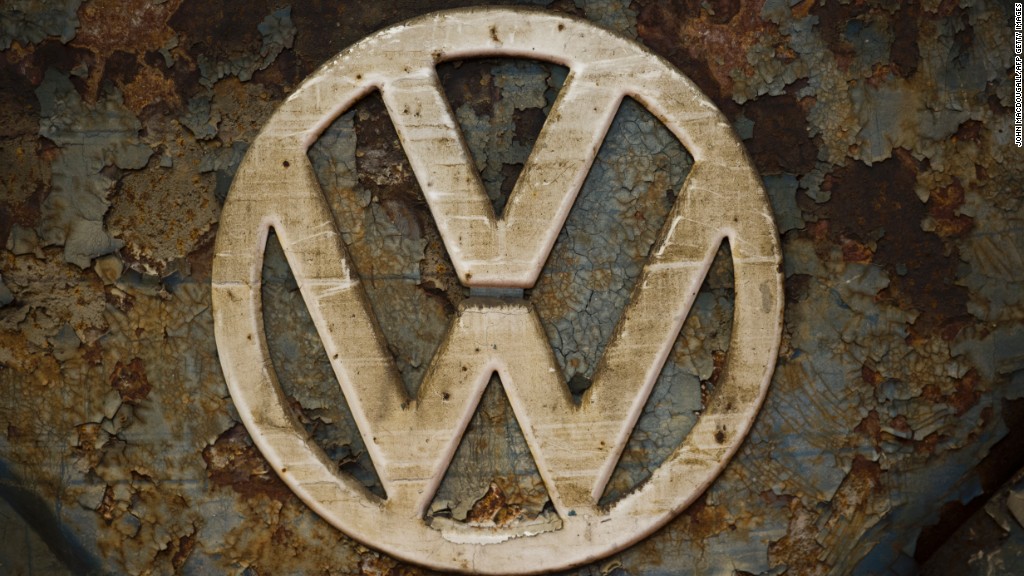 German police raided 28 homes and offices this week as they widened an investigation into Volkswagen's diesel emissions scandal.
Former CEO Martin Winterkorn stands accused of knowing about the emissions cheating way before the company came clean. He is being investigated for fraud.
"There is sufficient reason to believe that [Winterkorn] was aware of the manipulating software and its effect earlier than he publicly claimed," the state prosecutor said in a statement, referring to confiscated documents and statements from witnesses.
Winterkorn resigned after the scandal became public. He has said he was stunned by the scale of the misconduct. In his resignation statement, he accepted responsibility for the scandal, but insisted he had no knowledge of the manipulation of emissions tests.
Volkswagen (VLKAY) said it was cooperating with the authorities, but did not comment on the probe into Winterkorn.
Prosecutors first labeled Winterkorn a suspect in late September 2015, only to reverse position a few days later. In June 2016, they said they were investigating him for manipulating the market in Volkswagen shares.
On Friday, they added the accusation that he knew about the scandal.
Related: Volkswagen settlement talks to include $4.3 billion and a guilty plea
The prosecutor said the number of people under investigation has now risen to 37, including Winterkorn.
The news follows a decision by U.S. federal investigators to arrest Volkswagen's former head of regulatory compliance in the U.S. and charge five other officials.
Volkswagen has agreed to pay $4.3 billion in federal fines and took the unusual step of pleading guilty to criminal charges in the U.S.
Related: Volkswagen executive arrested in emissions scandal
Volkswagen admitted in 2015 that it fitted as many as 11 million diesel vehicles worldwide with software that could cheat nitrogen oxide emissions tests.
On Wednesday, the carmaker said that the board member in charge of "integrity and legal affairs" would be leaving the company after just over a year in the post because of a difference of views.
Former German supreme court judge Christine Hohmann-Dennhardt was brought in to help the company raise its compliance standards following the emissions scandal.