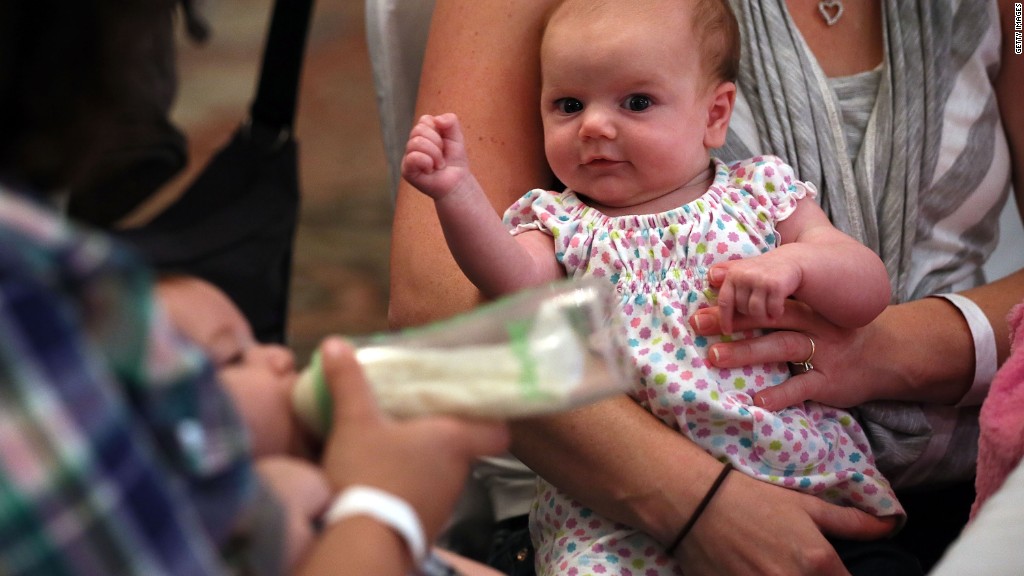 Letting employees work from home can be a win-win for employers and staff alike.
For employees, the option to telecommute some or all of the time appeals to a vast majority of full-time workers, according to research from Global Workplace Analytics. It cuts down on commuting time and costs, and can reduce some of the stress of juggling the competing demands of work and family.
For employers, it can be a cost-saver, among other things. They can reduce office space -- and overhead costs -- when a certain percentage of the workforce is offsite every day.
Telecommuting is also a good way to attract talent. And studies show it boosts employee engagement. At some companies, like Dell, it's now considered a core business strategy.
So it's not surprising that more employers -- from large corporations to government agencies to start-ups -- are touting telecommuting options as a key benefit.
Related: 3 reasons your boss doesn't want you to work from home ... and why she's wrong
The job site FlexJobs has compiled its annual list of top 100 employers for telecommuting jobs -- culled from the site's database of 47,000 companies.
Those 100 employers span several industries -- from health to IT to education, finance and government.
For instance, online educational program provider K12 had listed a posting seeking a full-time speech language pathologist. Healthcare insurer Humana was seeking a Medicare Risk Adjustment coding educator. And IT services provider and government contractor CACI International was looking to hire a video systems engineer and federal background investigator to vet candidates for sensitive government projects.
While the top 100 employers offer a mix of full-time, part-time and freelance positions, these 20 offered the most full-time job postings in the past year, according to FlexJobs:
1. UnitedHealth Group
2. Dell
3. U.S. Department of Agriculture
4. Xerox
5. Humana
6. IBM
7. CyberCoders
8. SAP
9. Salesforce
10. IT Pros
11. Allergan
12. Anthem
13. K12
14. PAREXEL
15. CSRA
16. CACI International
17. Kelly Services
18. Wells Fargo
19. Robert Half International
20. CSI Companies