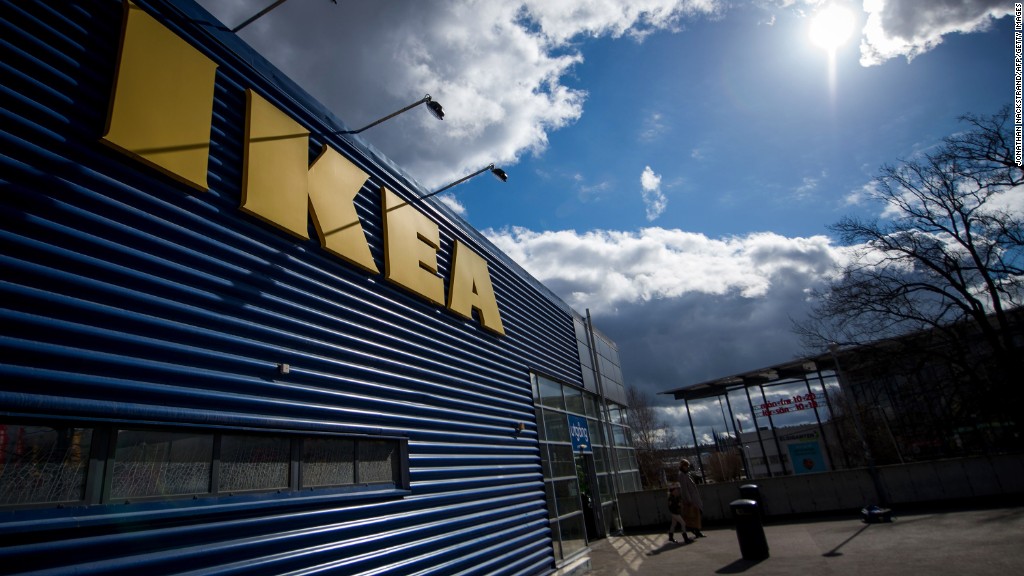 Ikea plans to roll out a new range of rugs and textiles made by Syrian refugees in 2019.
The initiative is expected to create jobs for about 200 Syrian refugees living in Jordan, most of them women.
"The situation in Syria is a major tragedy of our time, and Jordan has taken a great responsibility in hosting Syrian refugees... We decided to look into how Ikea can contribute," said Jesper Brodin, a managing director at Ikea.
Ikea said it's in the process of working with local organizations that focus on womens' issues to get the project up and running.
Jordan has accepted just over 655,000 Syrian refugees, according to the United Nations.
Recent data from the UN shows about 37,000 work permits have been issued in Jordan for Syrian refugees, though many Syrians work without permits. There's a very low rate of employment among women, who are traditionally tasked with taking care of children.
Ikea said it would work with local organizations to ensure the hours were flexible for women who were caring for family members.
The rugs and textiles will be sold locally and in other Middle Eastern markets that have free trade agreements with Jordan. The Swedish furniture giant said the products will be part of a limited edition run.
Related: Companies speak out against Trump's travel ban
Ikea's work on the project predates President Trump's decision to ban travelers from seven Muslim-majority countries, including Syria, for a period of at least 90 days. Trump has also capped the total number of refugees that can be admitted to the U.S. at 50,000 in the 2017 fiscal year, and banned Syrian refugees indefinitely.
Ikea responded Tuesday to Trump's decision.
"We support the fundamental rights of all people, and do not accept any form of discrimination," it said in a statement.
Ikea's top country manager in the U.S. -- Lars Petersson -- also spoke out following Trump's executive order, saying any Ikea employees who were impacted could get free legal advice and mental health counseling.
"Any proposal that would discriminate against a certain group of our customers or co-workers, or limit our ability to attract and retain diverse talent is ... troubling," he said.
Ikea has undertaken a range of initiatives to help refugees and was recently given a top design award for its flat-pack refugee shelter.
The shelter -- developed by Ikea and the UN — won the 2016 Beazley Design of the Year award from the Design Museum in London.
The company has also donated €30.8 million ($33.3 million) for lighting and renewable energy projects in refugee camps in the Middle East, Africa and Asia.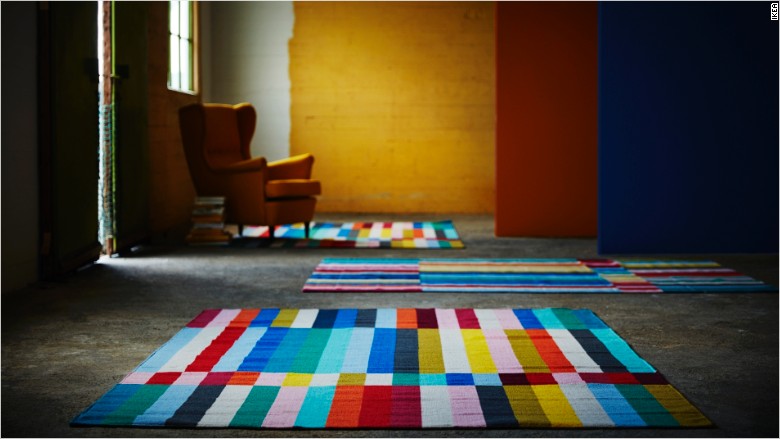 Ikea, which was founded in Sweden, has 340 stores in 28 countries and employs nearly 164,000 people. It boasted sales above €34 billion ($36.9 billion) last year.