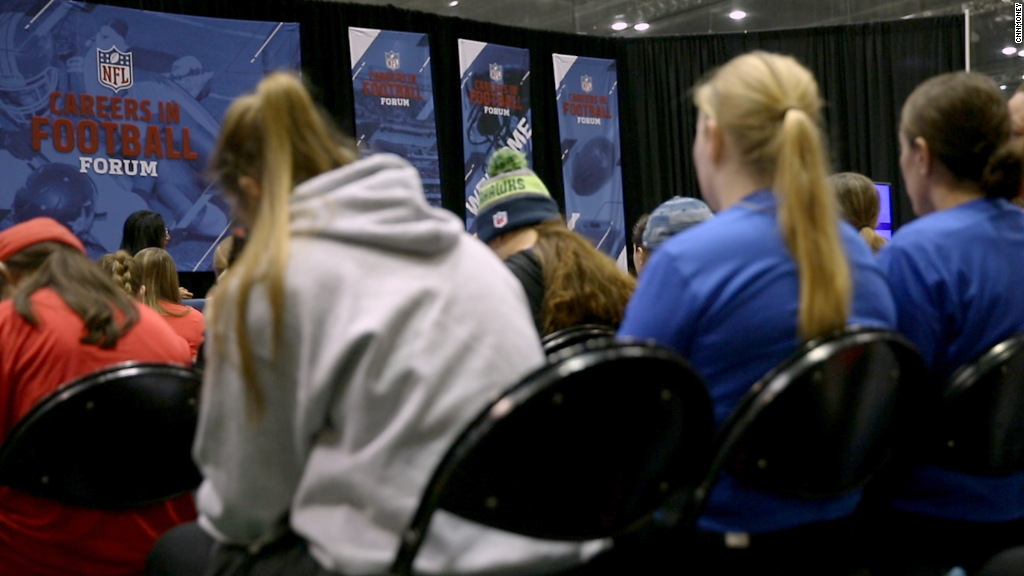 A seat at Super Bowl LI is getting more expensive.
Ticket prices for the cheapest seats have jumped back up after sinking to a resale price of nearly $1,500. Now, two days out, and prices are over $2,700.
The average price of a ticket is also up -- around $5,000. That's the second highest they've been this close to the actual game, according to Ticket IQ's data. It started tracking prices back in 2010.
The only game with higher average prices was Super Bowl XLIX in 2015, which pitted the New England Patriots against the Seattle Seahawks.
The price rebound is surprising considering that the Atlanta Falcons vs. the Patriots was the lowest demand match-up of all possible Super Bowl outcomes earlier this year.
"The Patriots have been in seven Super Bowls, the Falcons don't have a huge fan base," said Ticket IQ founder Jesse Lawrence.
When the Cowboys were still in the running, the average Super Bowl ticket price was up to nearly $12,000.
Related: Inside the world of women's tackle football
At this point in 2015, Super Bowl tickets were an astronomical $9,500. But prices that year were out of whack. Rampant ticket speculation by resellers vastly inflated prices, prompting the NFL to clamp down on how Super Bowl tickets are distributed.
To prevent this from happening again, the bulk of Super Bowl tickets are now sold as packages through NFL On Location Experiences.
This means there are fewer tickets available on the resale or open market.
Lawrence said that the smaller supply of resale tickets is a tradeoff for the assurance of actually having a ticket.