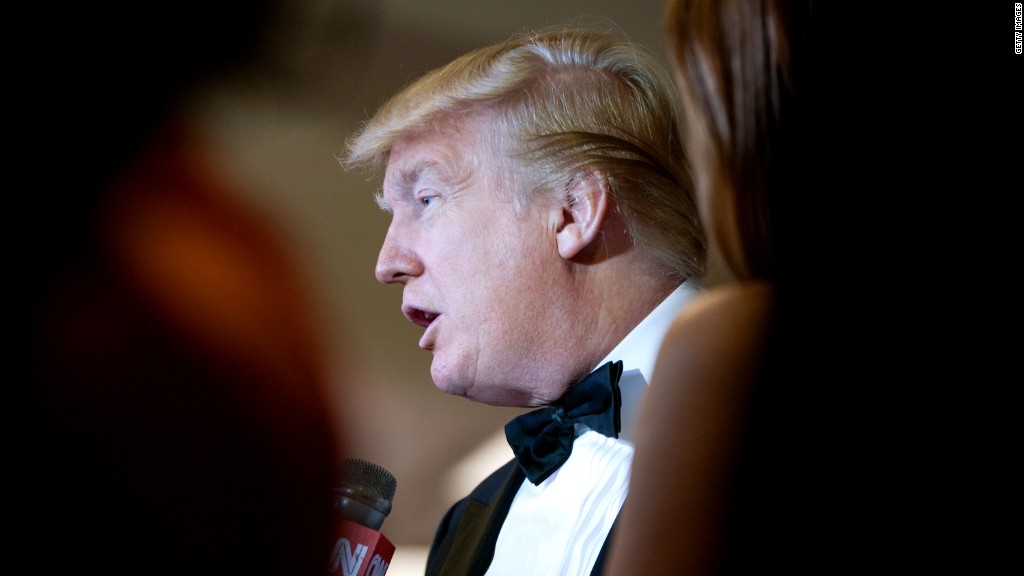 House Democrats are invoking an obscure federal statute to demand information about President Trump's luxury Washington hotel.
Democrats on the House Oversight Committee want the General Services Administration to determine whether Trump is violating the hotel lease.
Trump rents the space for the Trump International Hotel from the GSA, making him effectively landlord and tenant at the same time. A clause appears to prohibit an elected official from being party to the lease.
Earlier this week, the GSA told Democrats on the committee that it had not yet decided whether Trump's presidency triggered a violation of the lease. It also declined to provide information on the hotel's monthly revenue.
On Wednesday, eight Democrats sent a letter invoking a 1928 provision called the Seven Member Rule. The Democrats say that provision requires executive agencies to provide any information requested by at least seven members of the Oversight Committee.
The GSA did not immediately return a request for comment.
Stanley M. Brand, a lawyer at the firm Akin Gump who defends the rights of witnesses involved in government investigations, said he expects the rule to be tested during the Trump administration.
"There's no precedent for it being used successfully," he said.
Related: Dems say GSA still hasn't decided whether Trump is violating lease
The hotel is housed in a historic post office three blocks from the White House. Trump signed a 60-year lease with the federal government two years before he began his presidential campaign.
The Democrats also want copies of messages the GSA had exchanged with Trump's company or the presidential transition team about the lease.