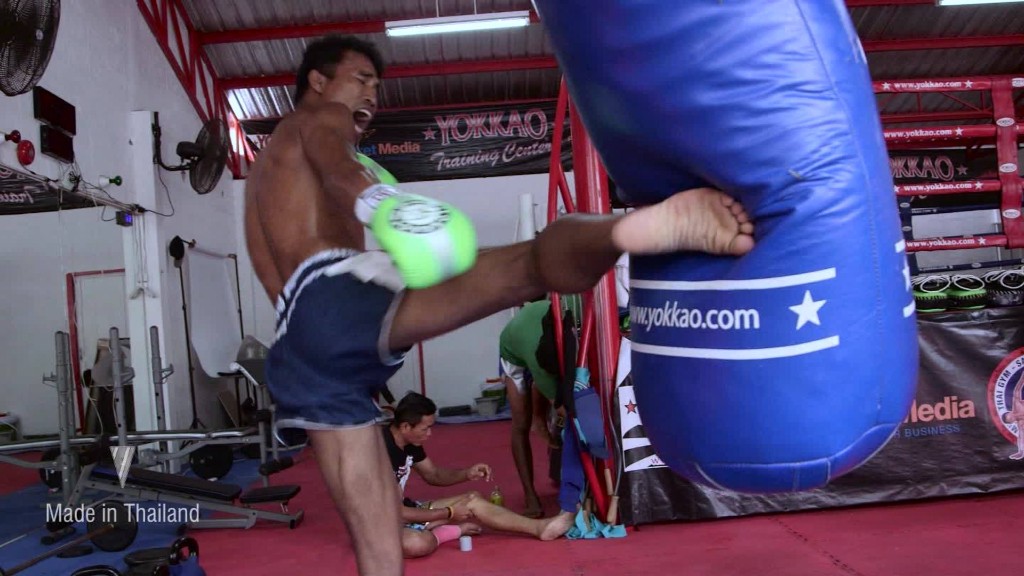 Social media is bringing new attention to the centuries-old martial art of Muay Thai kickboxing.
Known as "the art of eight limbs," the combat sport is big business in Thailand, where companies compete to sell fighting equipment and promote events.
In order to get an edge on its more established rivals, Bangkok-based Yokkao has signed up some of the most exciting fighters in Muay Thai and adopted an aggressive social media strategy.
"We started with Facebook and YouTube," said Stefania Picelli, who spearheads new product designs and fight promotion for Yokkao. "On YouTube, we released training videos with fighters in full HD."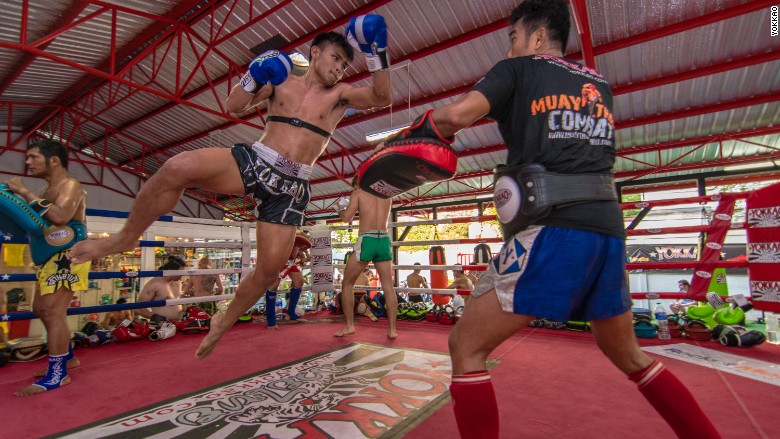 Yokkao has built on that approach and says it now reaches more than 10 million Muay Thai fans a month across different platforms. It uses a team of professional photographers, videographers, designers and writers.
They capture the feats of kickboxing legends like Saenchai, who claims nearly 300 victories over his career, including titles in at least five different weight classes.
"Our fans are not just buying our products, they ask us what is the best way for training, what to eat, which are the suggested gyms" said Picelli, who's a half-Thai, half-Italian kickboxer.
Its engagement with fans over social media has enabled Yokkao to build a bigger online audience than its older rivals Fairtex and Twins, who have long dominated the Muay Thai industry.
Related: This company makes food packaging out of bamboo
The brand's rise comes as Muay Thai's visibility is increasing around the world.
It's one of the disciplines involved in the hugely popular mixed martial arts phenomenon, which is led by brands like UFC, the Ultimate Fighting Championship. And in December, Muay Thai received provisional recognition from the International Olympic Committee, launching it on the long journey to becoming an Olympic sport.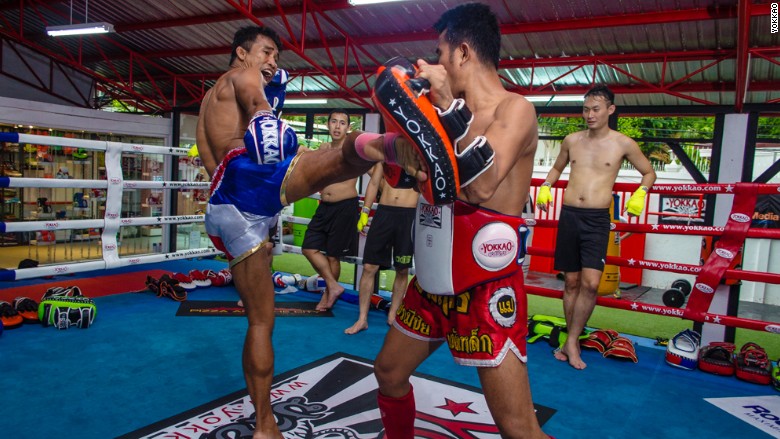 One lucrative way of bringing people closer to the Muay Thai experience is organizing training sessions with famous fighters like Saenchai at Yokkao's gym in Bangkok. People have traveled from all around the world to pay $225 to spend an hour learning from the master.
Yokkao and its rivals are also banking on growing demand for new gear, particularly for women. Yokkao currently offers 500 products and has a new line of apparel in the works.
Related: Muslim Muay Thai fighter launches her own line of sports hijabs
The next big frontier for Yokkao is the U.S. market, where it's working to secure more distributors.
Saenchai recently completed a 20-city tour across North America, delivering Muay Thai seminars at top gyms in the U.S. and Canada.