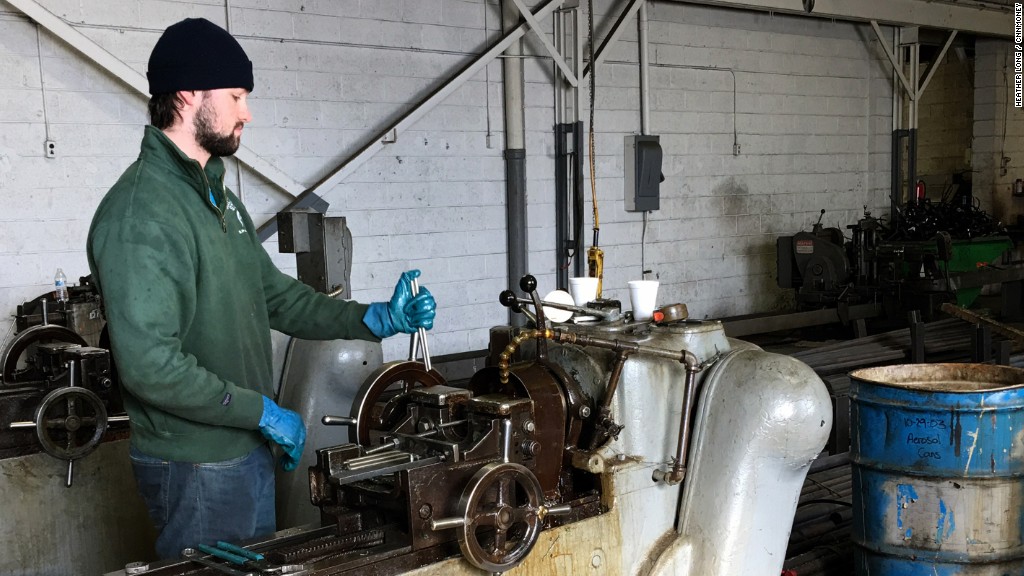 President Trump met Thursday morning with the heads of two dozen manufacturing companies, including Dell, Ford, GE, Emerson Electric and Johnson & Johnson.
Several of Trump's key economic advisers, including Treasury Secretary Steven Mnuchin and Commerce Secretary Wilbur Ross, attended event, which the White House is calling a "listening session."
Vice President Pence, several other Cabinet members and top advisers were also in the room with the 24 manufacturing CEOs.
Related: Trump launches manufacturing initiative with business leaders
Ivanka Trump also attended, although she does not hold an official position in her father's administration.
Since winning the presidency, Trump's administration has organized meetings with CEOs and manufacturing executives, and has also created economic councils featuring prominent business leaders.
Related: Detroit at the White House: Trump meets with Big Three auto CEOs
Job losses in manufacturing industries were a central part of Trump's campaign, and he promised to bring back work that had been outsourced.
The president also threatened to impose tariffs and border taxes on goods brought in from Mexico.
Ford CEO Mark Fields, the head of a company that has been targeted by such threats, will be at Thursday's meeting. He said after a meeting with Trump earlier this year that he came away with "a lot of confidence."
--CNNMoney's Chris Isidore contributed to this story.